The world of online reviews is crazy and sometimes sketchy. For example, there are PR companies that get paid big bucks to do nothing more than leave negative reviews for a client's competitors. Imagine you decide to check out Yelp one day to see if your company has received any recent reviews. To your dismay, you find manufactured, phony reviews, falsely depicting your company in a negative light.
Playing the online review game is something you don't want to play on your own. Summit Media Solutions Inc offers high-quality review solutions in Overland Park, KS. We can help you control the narrative about your business with comprehensive and effective review solutions.
What Reviews Hurt a Business the Most?
The good news is that more people take online reviews from review sites like Yelp and Angie's List with a grain of salt today. That's because many people are aware that many reviews - good and bad reviews - are fake. The reviews that you have to look out for are the ones on social media. These are usually real people sharing their actual experiences with a brand, a product, or a service.
The other kinds of reviews you have to look out for are the ones that are similar in nature. Whether the reviews are real or made-up, this holds true. In other words, there is a common negative underlying theme in all of the reviews. For example, let's pretend you own a lawn mowing company. The kinds of reviews that could hurt your business the most are ones that repeat a complaint. For example, receiving multiple reviews that note you didn't complete a job or didn't show up to an appointment on time or at all when you were supposed to arrive.
What to do When Your Business Gets a Bad Review?
Even if you ran the best business in the world, provided the best service, and sold the best product, there will always be someone who complains about their experience with you. You could be professional and do everything right. Still, if someone feels that your product was a couple of minutes late, they will complain about you online. So, what's the trick? You need to be actively following your online reviews on social media and review sites like Google, Facebook, Foursquare, Angie's List, and Yelp.
As soon as you get a negative review, you have to respond immediately. As tempting as it might be to argue your side with the reviewer, please, refrain from doing so. It will only make you like bad! Apologize for their less than ideal experience, and ask the reviewer to contact you directly so that you can make it right with them. People understand that negative reviews come up. Therefore, it's all about how you respond to those negative reviews.
Summit Media Solutions Inc can help you put together a comprehensive review strategy. With our review solutions for Overland Park, KS businesses, we can take the bull by the horns and put you in control of your online reputation. Call us today to learn more about our proactive review solution!
Review Solutions Overland Park Ks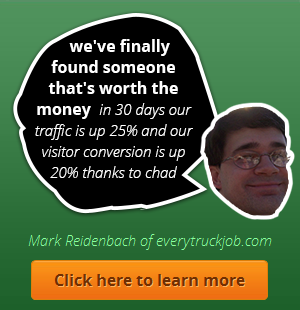 My Agency or Business Needs?
Subscribe
Even if you don't visit my site on a regular basis, you can get the latest posts delivered to you for free via RSS or Email or subscribe below: