Here is a process we developed at HopinTop to earn links, visibility, and increase website traffic for one of our white label resellers. Our staff built the site's SEO strategy from the ground up — Look at this growth in only 3 months since we started, it's exponential. 154% increase in Keywords Indexed in Google and over 633% increase in traffic. With weekly reports from our platform you are able to view rankings and much more as shown below.
Initial SEO Ranking Report: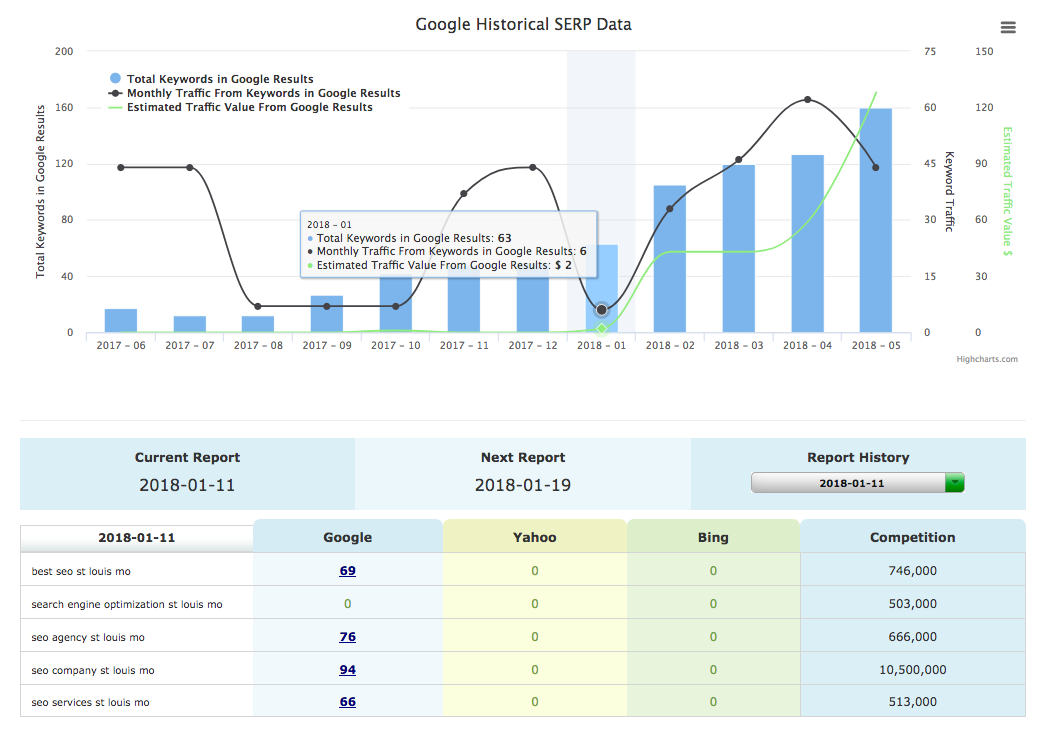 After 3 Months SEO Ranking Report: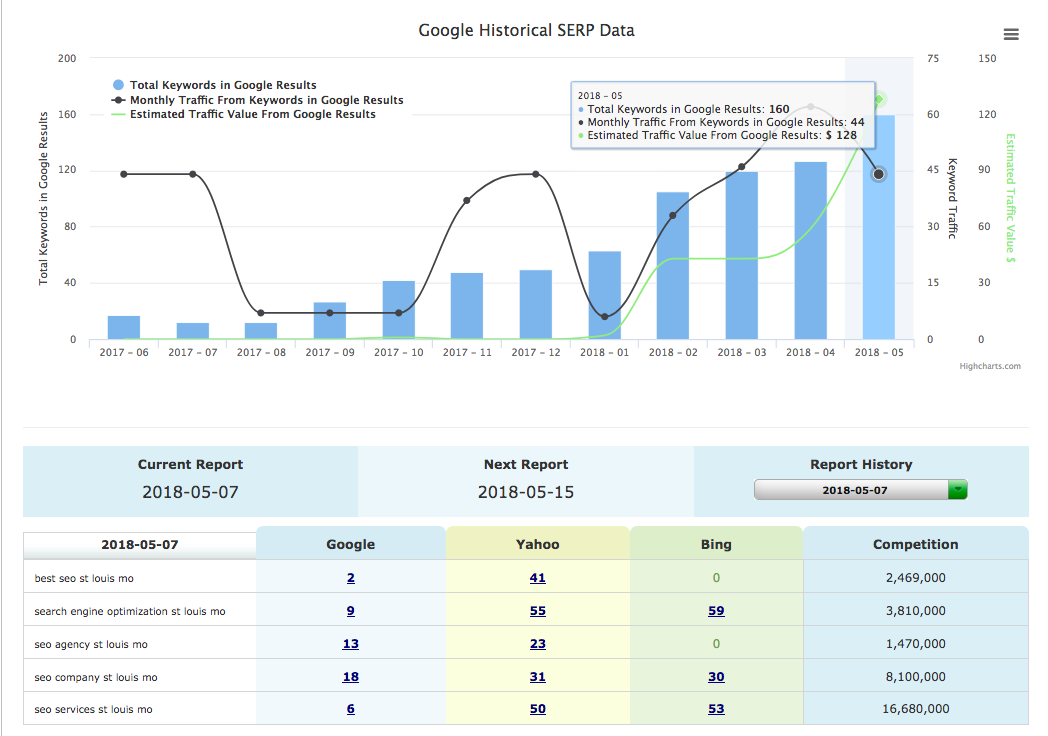 You can see clearly here the website was able to rank number 6 in google search out of 16 million other websites for the most valuable keyword phrase "seo services st louis mo". The website increased a total of 10,926 positions across the three major search engines google, bing, and yahoo.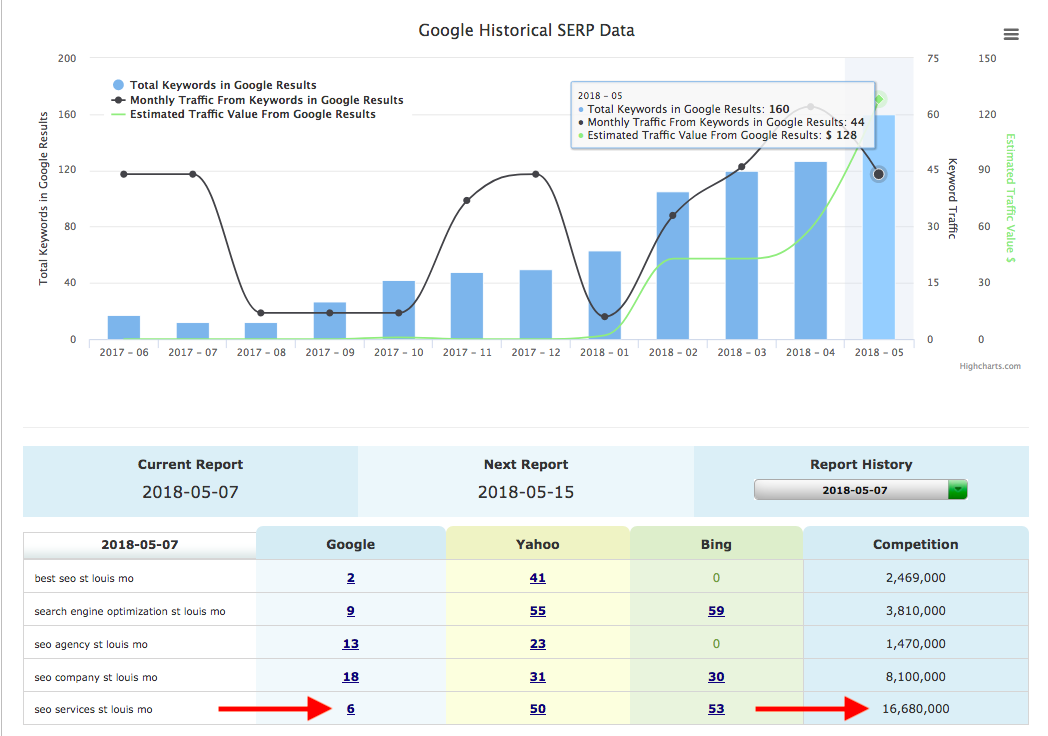 Ranking #2 In Google For "Best Seo St. Louis MO"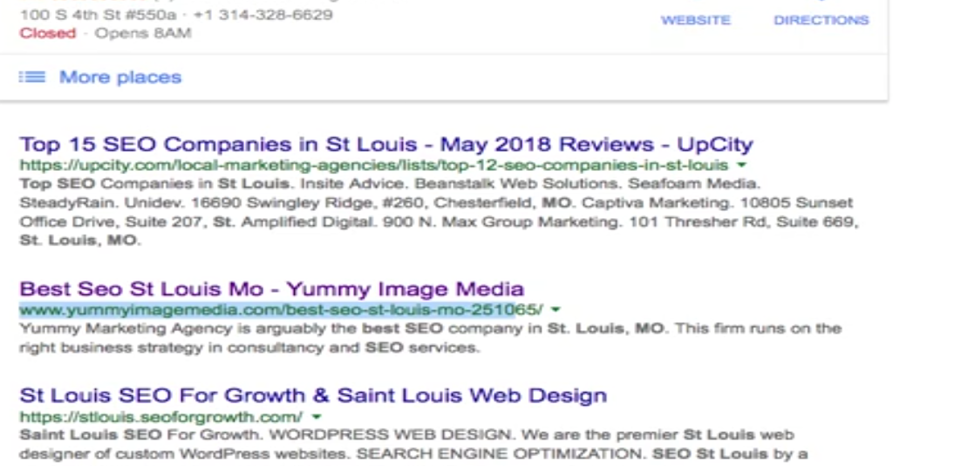 Our Google Historical SERP Data reports (SERP stands for search engine results pages) are extremely useful showing keywords indexed in google and monthly traffic to the website. This client started with us in January with total Keywords Indexed in Google at 63 & traffic results 6.
Before Keywords Indexed In Google: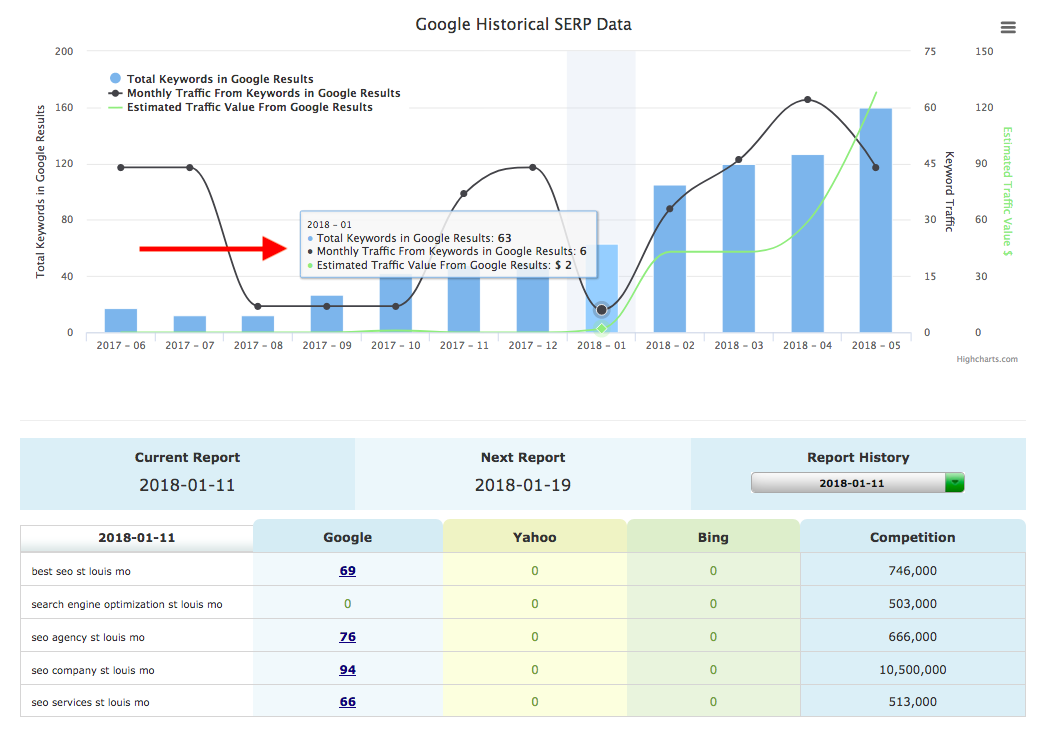 After 3 Months Keywords Indexed In Google:
By April 30 total Keywords Indexed in Google increased to 160 and skyrocketed from past figures traffic to 44 within only 3 months. The Total Keywords increased 154% and the Traffic increased 633%. You can see the amazing growth in numbers.
The strategies employed by HopinTop not only increased the number of visitors per day, it also increased the number of visitors who returned to the website. The regular visits became attributed to the strategically chosen keywords resulting in an increase in all key performance indicators KPI's.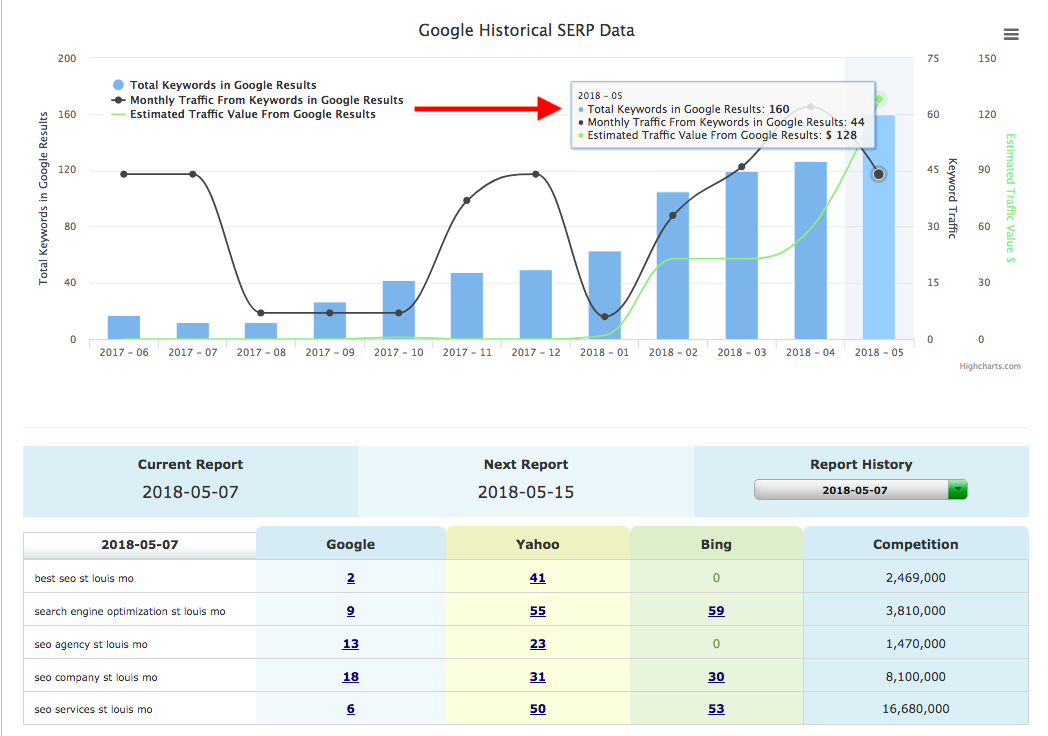 The strategies employed by HopinTop not only increased the number of visitors per day, it also increased the number of visitors who returned to the website. The regular visits became attributed to the strategically chosen keywords resulting in an increase in all key performance indicators KPI's.
Even though Yummy Image Media is only targeting five keyword phrases, the site is ranking for a whole lot more due to the power of HopInTop SEO.
All our clients find themselves ranking for hundreds and thousands of keywords. That's right, thousands.
Our secret is targeting the "Sweet Spot" which usually ranges from 20-50 targeted keyword thus resulting our clients rankings for thousands of keyword phrases. That is the force that HopInTop SEO can bring to your website and your clients as well.
Fully Transparent Strategies:
HopinTop has worked with hundreds of companies on their marketing. It's proven time and again that our clients see rapid growth in rankings and organic search engine traffic.
In the seo dashboard you will find the following below, which tie in with the seo strategy that same we used for Yummy Image Media.
1. Keyword Content
2. Links Management
3. Analytics & Reporting
4. Local Citation Builder
5. Social Link Building
SEO Dashboard: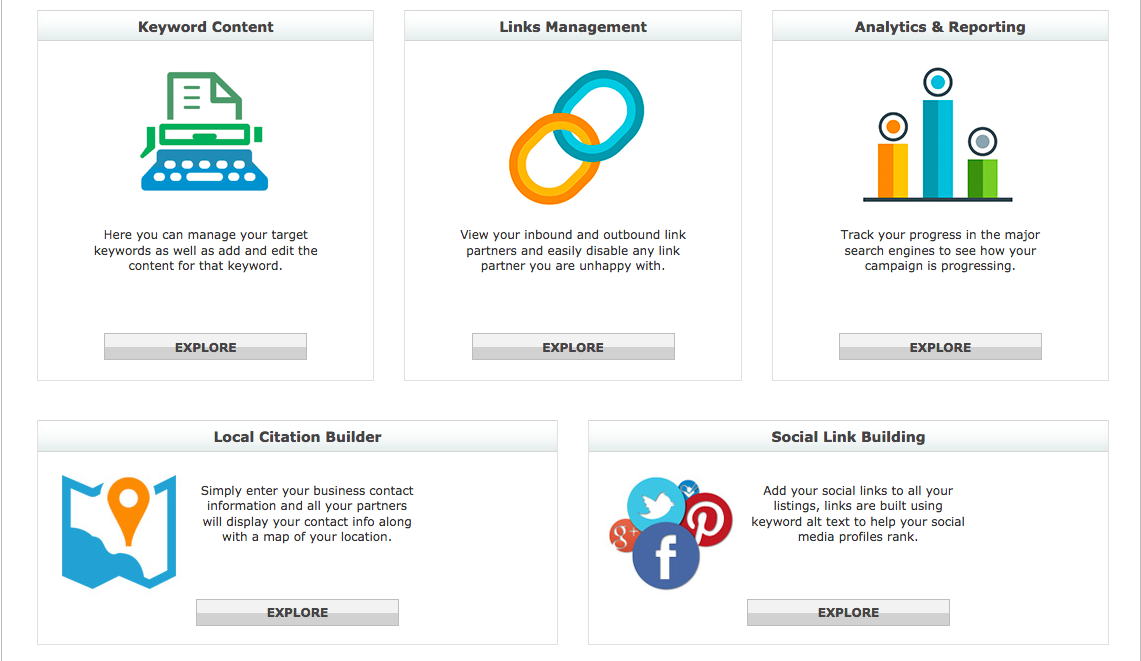 Keyword Content
We carefully select the most powerful keywords for our client and then create the content. The content is placed one by one on the clients website as a new page specifically targeting the keyword creating the seo architecture called a silo.. Excerpts of content are also placed on other sites, which then link back to the clients website. We maximize different website content to meet the requirements for effective search engine optimization. The content must be unique, high quality, and stand out from the crowd of other similar sites.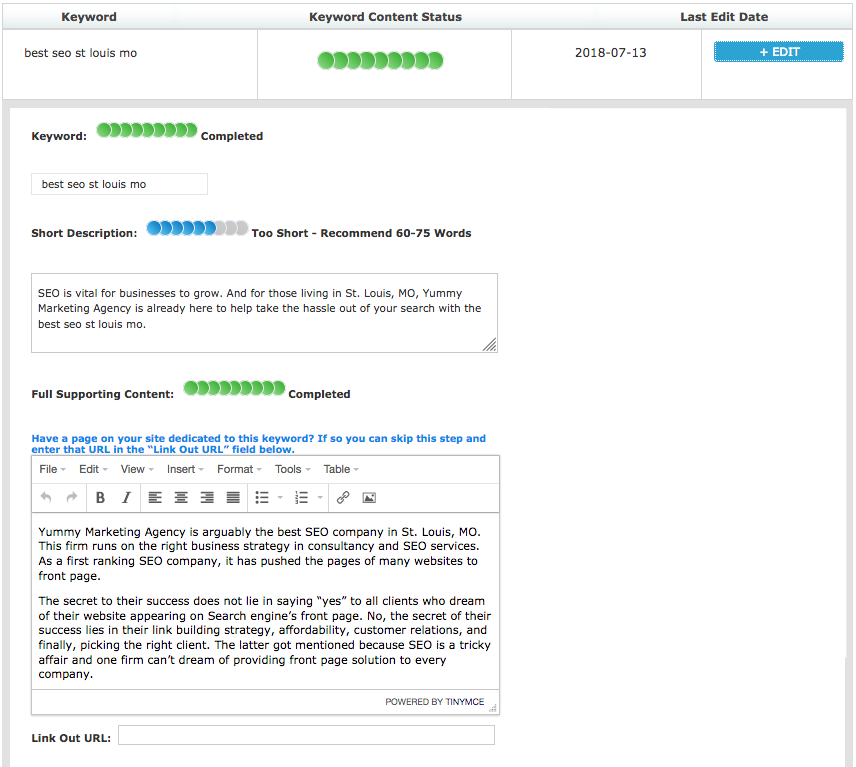 Links Management
Links Management is responsible for showing the links that come into the website. Any link can be disabled at any time. All links come from real business websites only and are 100% relevant to the same niche as the client. With that being said each Client's Link Management profile is different and tailored to meet the requirements for each one perfectly.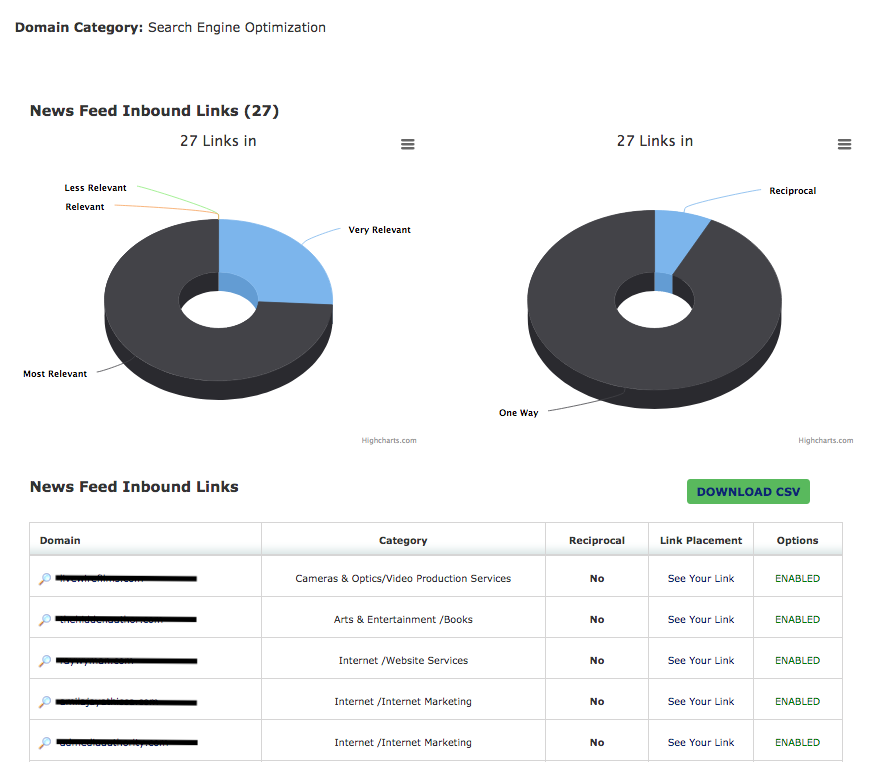 Analytics and Reporting
This nifty tool is what allowed us to Track the clients progress in the major search engines to see how their campaign was progressing. We were able to send them weekly reports on how well their campaigns developed over time and monitor any necessary changes that may need to be made. Making it possible to identify what worked for them!
Based on the results Yummy Image Media has received from partnering up with our team we were able to double their results month-over-month which helped them grow into a much larger agency in a small amount of time.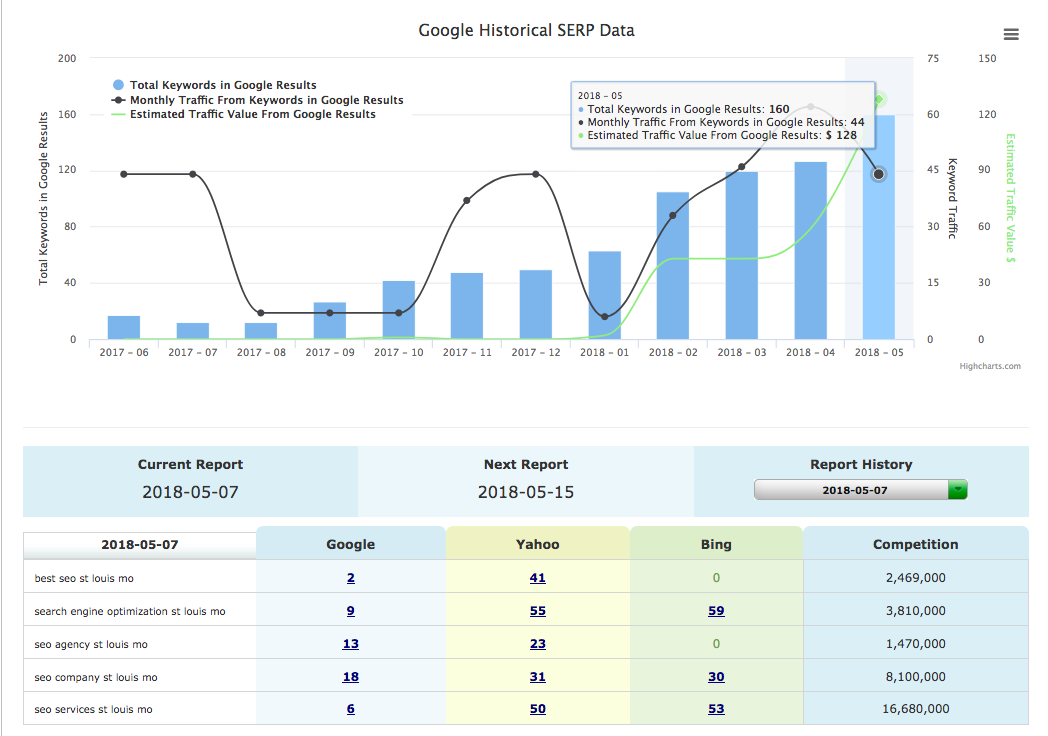 Local Citation Builder
This tool  allows for increased citations for local seo map rankings. Citations will be placed on other websites identically matching the information input into this section of the seo dashboard. This information has to be 100% accurate in order to be effective.
HopinTop is proven to have the lowest citation cost on the market! Just another reason why you can't go wrong with us on your team.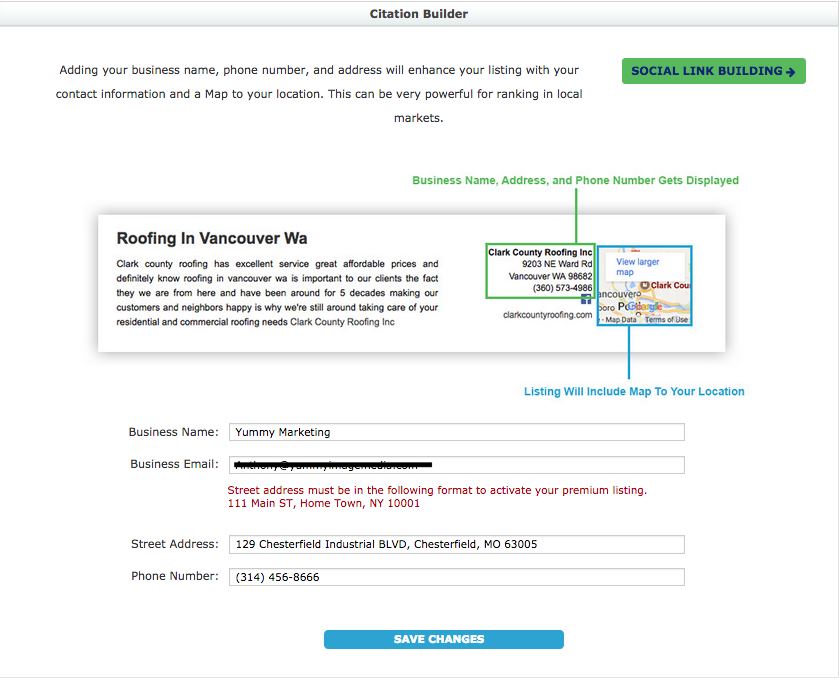 Social Link Building
 Install Social Link Building automatically with this powerful tool that sends links clients social platforms on:
Facebook
Twitter
Linkedin
Google+
Yelp
Bing
Yahoo
Youtube
This plays a significant role in helping our clients rank higher in search results along with another important factor "online reputation management". So in the event that a potential client searches for the name of the business on the world wide web they would come across all their social media listings first, consequently giving the client's website a strong online presence that is impossible to overlook or ignore, Now who wouldn't want that?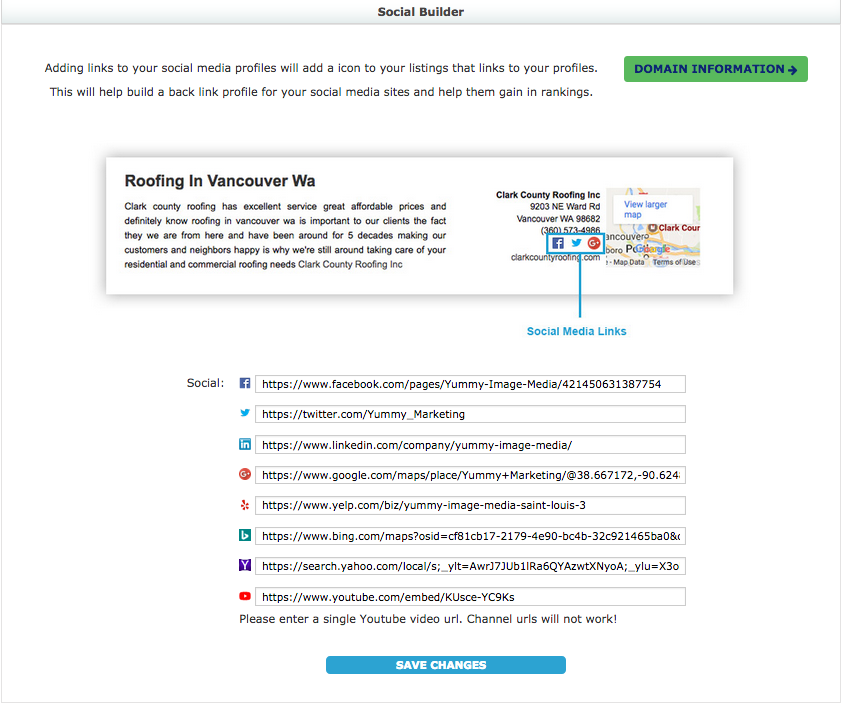 Taking Your SEO To The Next Level
HopinTop is constantly adjusting and re-evaluating our online marketing services to fit the specific needs, goals and expectations of each agency we work with. We've worked with clients of all sizes in pretty much every industry. We have loads of experience working with different types of businesses in almost every major industry. We've worked with:
Business-to-consumer (B2C) and business-to-business (B2B) companies
Businesses of many sizes, from start-ups to small and medium-sized businesses to large enterprises.
Businesses with different types of product: physical goods, services, software, and information.
What this means for you is that whatever your situation, there's a good chance we already have experience in your industry or type of business, or at least with something very similar.
Well-researched and well-executed campaigns do deliver results over time. But sometimes, even we are surprised by the numbers that sites can achieve with our help
If you want to take your SEO to the next level then let HopinTop do all the hard work for you. The sooner you decide to take full control of your search rankings the better!
If you still aren't convinced that HopinTop should be on your team. In a recent Press Release publication by Clutch.co shows HopinTop ranking as one of the top SEO companies and B2B companies in Philadelphia! The proof is in the pudding as these rankings are based on quantitative and qualitative data about each company's client feedback, market presence, services offered, and work quality. HopinTop Press Release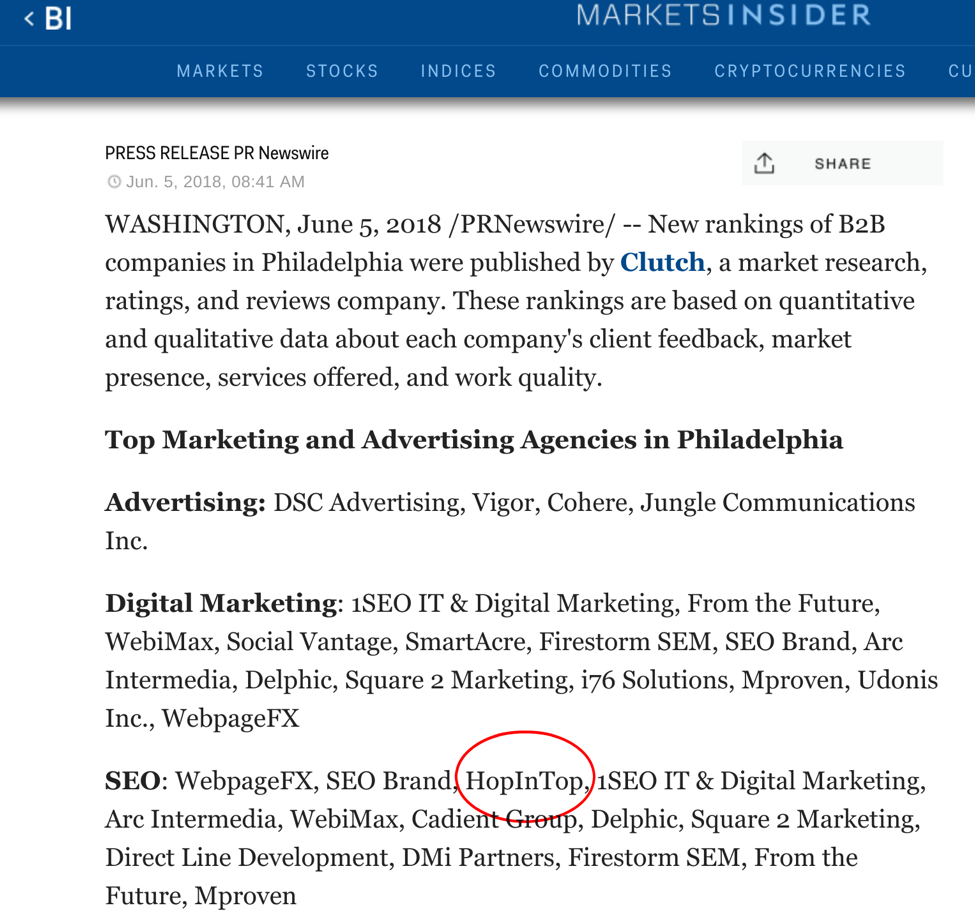 Our greatest reward is the praise we get from clients after they see their bottom line increase. So you may also want to consider our reviews on Google, Facebook, Clutch, Yelp etc..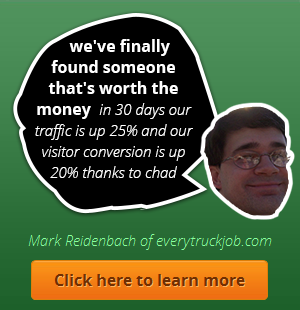 Subscribe
Even if you don't visit my site on a regular basis, you can get the latest posts delivered to you for free via RSS or Email or subscribe below: