How do you know if you're getting the best SEO services available? Crafting engaging content that readers want to see, putting together award-winning headlines, and drafting compelling calls to action are already hard enough without having to worry about how Google will rank you. SEO is challenging to learn, and on top of that search engines are updating their algorithms constantly, which means people need to stay up to date on best practices at all times.
There's a saying among us SEO specialists: if you want to hide a dead body, do it on Page 2 of Google Search. In other words, SEO may be hard, but it matters. People don't like to delve through copious links to find what they are looking for on search engines, so it's vital you get the best SEO services you can find. Google, Bing, and Yahoo are constantly updating algorithms for this reason: people don't want to spend so much time looking, so their developers work hard to make sure their web crawlers identify the most relevant pieces of content they can find.
Good SEO therefore carries many benefits. If you do get the best SEO services, you'll rank high, and see a steady increase in organic web traffic. Today, roughly 60% or all local sales begin with a Google search. Capitalize on that where your customers already are: online.
And in more good news, it's free advertising. The more people see you, your brand, and your images the more you are trusted and reputable. This trust and reputation eventually translates to more buying customers. In this sense investing in the best SEO services carries a greater return of investment than other forms of online marketing, such as Pay Per Click (PPC) for example. Google recommending you is more likely to be seen as trustworthy, authentic, and reputable than an advertisement. In other words, people don't like to be sold to, but people really like to buy.
The best SEO services are hyper-aware of this mantra. Content is king, but also carefully crafted and presented in a way that lets people buy, not be sold to. The best SEO services want you to be endorsed by Google, and help your products and services sell themselves.
Hiring a specialist is ideal because they're on top of algorithm updates, and they already speak web crawler. On top of this, they understand ranking scores and how to improve yours, so you can out-compete your competitors. SEO can get quite complicated, and the AI used by search engines weigh many factors at once.
Search term keywords are broken down into international, national. or local search parameters depending on what they think the searcher is looking for. Search engines might prioritize videos, maps, or preview particular articles depending on their algorithms. Others may favor news articles over Wikipedia depending on what people in your area or around the world have been searching for that day. Cheap SEO involved dumping keywords over and over, but new updates now penalize inconsistent usage of them and push them down the list. On top of this, long term keywords get more complex by the day.
Given how important SEO is for anyone with an online presence, and the multitude of factors that affect your ranks, and your competitor's, it's crucial that you hire the best SEO services available. And that's where we come in. With our extensive track record, and our expertise proven time and time and again, choose the professionals who have the best SEO services for your needs.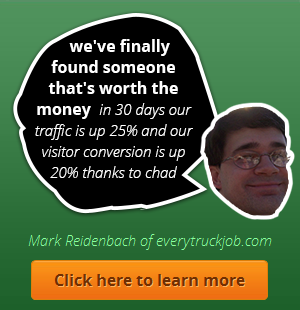 My Agency or Business Needs?
Subscribe
Even if you don't visit my site on a regular basis, you can get the latest posts delivered to you for free via RSS or Email or subscribe below: