Learning how to market yourself in business can be a challenge. You are likely to find contradictory advice online, and you might struggle to choose which marketing methods are best. We believe that one of the essential places to advertise yourself as a business is Facebook, and here's why.
Facebook has nearly 1.2 billion daily users. That's right, billion. If the sheer number alone doesn't convince you, you should know that those users also spend substantial amounts of time every day browsing Facebook or using one of its services. And surely, as a business, you want to be where your customers are.
There are two main ways to market on Facebook: having a business page, that people can like and stay up to date with, or creating Facebook ads. There are advantages to both; here are a few things to consider when choosing which is best for your business.
Business Pages
As a starting business, a page is the easiest and cheapest way to use Facebook for marketing: having a business page is completely free, and you will already have all the basics you need to start one: a logo, your address details, your website, etc. Of course, ideally you will put a lot more on your page: keeping customers engaged with relevant information, product updates, photos and competitions is the most effective way to keep your brand image alive.
The great thing about a page is that it allows you to speak directly to your customers in the authentic voice of your business. It may take a little time to find the right sort of content and tone of voice, but the great thing with Facebook is that people don't take it as seriously as, say, an email, so you can afford to experiment with more playful content.
Another great benefit is that customers can contact you through the page. It will make you seem much more accessible and relatable as a business. At the same time, if you make sure to provide good customer service on your page, that may lead to good customer reviews and a more loyal fan base.
Facebook Ads
Buying advert space on Facebook is another great marketing technique. The one benefit of Facebook compared to other advertising platforms is that they gather a lot of demographic data about their users. This allows you to target your ads very specifically to the sort of user closest to your existing customer base.
Facebook ads are also fairly flexible: they can link to your Facebook or web page, promote events, or link to the app store on mobile. Their bidding options are transparent, and you can easily set budget caps.
A general benefit of both ads and pages is that Facebook gives you a lot of useful stats and analytics, providing insight in how well your campaigns are doing. That way you can easily test what does and doesn't work, and improve as you go along.
Fire up your business with a Facebook marketing strategy today. www.hopintop.com has many packages ready to roll out and can help you increase your revenue and customer base quickly and effectively.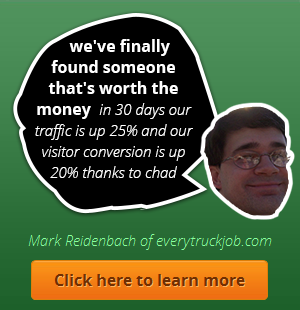 My Agency or Business Needs?
Subscribe
Even if you don't visit my site on a regular basis, you can get the latest posts delivered to you for free via RSS or Email or subscribe below: