Local SEO
Promote Your Business Through Local SEO
You have taken the first step by setting up your business. Now how do you scale it and attract new customers using the online tools available? Our team at HopInTop will guide you on ways to promote your services and devise a local SEO strategy to attract customers exactly when they are looking for services like yours.
What is Local SEO?
Local SEO,  an essential component of every business strategy,  is focused on showcasing your brand to a user based on their current location. So if a person searches for a service related to your brand,  he will see your business as one of the search results on Google. Millions of consumers use local search nowadays to find places,  restaurants and services near them and using Local SEO you can increase your chances of being seen by these potential customers with the right strategy.
Getting your place ranked on Google is not the only way you can use Local SEO. At HopInTop,  we use different strategies to get your business shown to your target audience such as listing it on business directories,  Bing Places for Business,  online reviews and ratings,  etc. We will also help create localized content on your website that matches the intent of the user and hence provides him relevant results,
Targeted Delivery
One of the key advantages of Local SEO,  apart from promoting your business to people who are in the vicinity,  is the accuracy in targeting. Unlike traditional media methods like distributing brochures to every person passing by or a newspaper listing announcing your business which may not be read by your intended customer,  Local SEO ensures that the people looking for a service related to yours sees your brand.
Why do you need Local SEO?
Over the years,  the number of people turning to the internet for all their queries has increased manifold. More and more people are trying to discover new services and experiences and a majority of these searches result in offline purchases. Given that you control when and who should see your ad,  local search marketing is highly effective and there's very little wasted exposure. Hence the chances of your potential audience seeing your business and getting to read about you are substantially higher than any conventional media option.
Your brand website is not the only place for discovery. By listing on directories like Yelp,  CitySquares,  Local.com and many other sites,  you give your audience the option to choose you wherever they are on the internet.
You can even bolster your brand's image using online reviews on various sites. By increasing your online reputation,  you can use the positive reviews to attract hundreds and thousands of new customers.
Grow your business with the Local Search experts at HopInTop
Now is the time to take advantage of the Local SEO tools available to boost your business. Our Local Search Marketing experts will work closely with you to ideate and plan a highly targeted search strategy for your brand.
We have been helping brands improve their local search ranking for years and we will ensure we increase the search visibly of your brick-and-mortar business,  manage your online reputation and create local-centric engagement strategies along the way.
Ready to drive your business in the right direction? Email us today.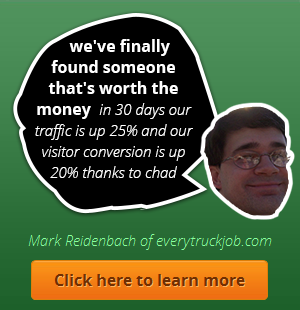 My Agency or Business Needs?
Subscribe
Even if you don't visit my site on a regular basis, you can get the latest posts delivered to you for free via RSS or Email or subscribe below: