As a business or a brand, it's important that you be on Instagram. Instagram is an indispensable marketing tool. It lets you do many things which are beneficial to your brand. These include building brand awareness, reaching new customers and consolidating your loyalty base alongside many others.
Why should you be on Instagram?
If you're looking to market your brand and reach a wider audience, Instagram should be one of your topmost considerations. With 800 million registered users and more than 300 million daily users, what better can you do than to tap into these essential numbers?
Ever since its launch in 2010, Instagram has offered a viable marketing platform to brands all over the world. They (brands), have tapped into its lucrative usership to be able to sell their products and services. Just here in the United States alone, brands have access to more than 77 million users nationally. The U.S. currently makes for about 20 percent of Instagram users globally.
In a rush to make profits and stay on top, brand after brand is taking to Instagram. Smart Insights reports that there are 2 million monthly advertisers on Instagram. It also further reports that 71 percent of U.S. brands used Instagram ads in 2017.
Why do you think brands are on a rush to establish an Instagram presence? Would they be doing so if it offered no returns for their businesses? Certainly not. In fact, a past study has revealed just how much Instagram presence can put a brand one step forward. According to the study, 80 percent of Instagram users follow at least one brand. Not only this, most users visit the site multiple times a day. This increases the chances of them seeing a brand's posts or ads. All this is indeed good news to brands out there.
Instagram offers you a marketing platform unlike any other. First of all, Instagram posts are pictorial in nature. This offers you an incredible chance to creatively capture an audience's attention. Secondly, Instagram allows for increased interaction between brands and their target audience. There are a number of ways in which you can engage your Instagram audiences. These include images, videos, Instagram stories, and Live sessions among others. Better still, Instagram lets you receive feedback from audience through comment sections. You can use this to answer your their questions and build trust among them.
Furthermore, Instagram also enables brands to showcase another side of them. This is the more human side of brand, what customers normally don't see on other marketing platforms. Brands can for example share behind the scenes pictures with their Instagram followers. They can also further make lighthearted posts in the spirit of marking special days and commemorations. These, together with use of emojis enable them show a more human face to their fans.
Additionally, Instagram is also 'less crowded.' Most brands are yet to embrace Instagram. This means less competition for the available audience. There's so much more that can be said about the importance of Instagram as a marketing tool. All in all, it's a grand marketing tool because of the high number of audience it presents brands with.
Reaching a wider audience
In order to reach a wider audience on Instagram, you'll first of all need to achieve a high following. The more the number of your followers, the more the number of users that will engage with you.
It's important that you don't take shortcuts in regards to growing your Instagram following. We are all aware that one can buy Instagram followers and so on. This is however is not the path to take for anyone seeking to successfully market their brand on Instagram. Remember at the end of the day, what matters is genuine and authentic followers instead of fake ones who won't even buy from your brand.
Instagram Ads are a prompt and less invasive way to reach an audience. They are automatically placed on a user's homepage. They are therefore likely to be seen by a high number of users.
Are you ready to grow your brand on Instagram?
Are you a business startup? Are you seeking to market yourself on Instagram? If yes, how about we help you go about it? At hopintop.com, we're focused on helping brands grow their profits through digital marketing. Our experts will help you kickstart your Instagram marketing campaign to enable you achieve success. Give us a call today and let's get everything started.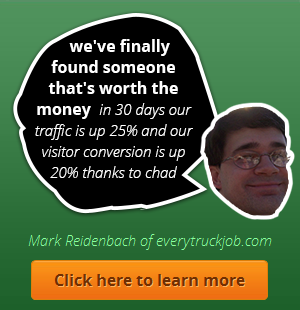 My Agency or Business Needs?
Subscribe
Even if you don't visit my site on a regular basis, you can get the latest posts delivered to you for free via RSS or Email or subscribe below: