What is Facebook Marketing Shopping Campaigns?
An ever changing and developing beast,  marketing requires ingenuity and attentiveness to the consumer populace and not only want they want but also where they spend their time looking for it. Social media such as Instagram and Facebook have opened up new realms of possibilities for businesses to market their goods and/or services. Consequently,  businesses must now find ways to utilize these social media platforms efficiently and to the best of their advantage. Creating facebook marketing shopping campaigns is easy and can help you save money on your annual marketing costs.
How Can Facebook Marketing Shopping Campaigns Help Your Business?
Unlike other social media platforms,  Facebook offers several comprehensive and all-inclusive options for businesses to promote themselves on the platform. Facebook Business not only connects to Facebook but can also link to Instagram,  messenger,  and audience network. This platform affords you several different advertising and promotional features. The Product Ad feature is designed to let businesses highlight specific products or services on Facebook newsfeeds.
There is also an option for businesses to upload entire product catalogues or to create specified campaigns that can then be targeted towards distinct audiences. Facebook also promotes ads in either a single unit or a multi-product. Once created these ads that will link to Facebook pages or to the business website itself. Businesses even have the opportunity to complete sales. With this comprehensive platform,  you have the ability to reach many more shoppers and audiences across a series of platforms and devices.
Users can choose the frequency and locations where their materials appear,  however,  Facebook is more than equipped to plug the information into their own tools and direct your content to the most pertinent audience without your hassle. As long as the user has an account with Facebook Business,  products will continue to be circulated and advertised. Facebook will also give reports and statistics about your advertising letting you know if what you currently have on the platform is receiving a decent amount of views or if it needs to be changed to take the campaign to the next level.
To assist business in the process,  Facebook also has a Elearning course called Facebook blueprint which instructs on how to set up dynamic adds,  establish a business page,  and provides several different tips for enticing consumers to view and purchase your products/services.
Why You Should Use Facebook Marketing Shopping Campaigns.
It was estimated as of 2017,  there were nearly 2 billion people on Facebook who actively use the platform at least once a month. The number of those who use the platform daily is significantly higher. Why spend hundreds of dollars on marketing resources that aren't reaching the audiences you intend to reach. Facebook Marketing Shopping Campaigns offer benefits to not only businesses but also consumers.
Today's consumers want to have easy access. While there are still those that prefer traditional methods of shopping,  several consumers prefer for the materials to come to them. Using Facebook for your marketing needs allows you to connect with your audience on a platform where they spend a significant amount of time and in a state where they are most relaxed. As the platform also provides you with tools to see how effective your campaign is,  marketing is both efficient and highly cost effective.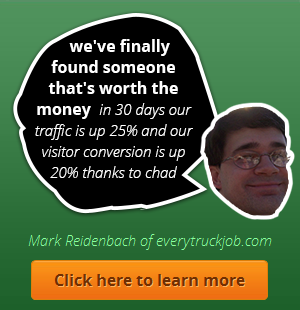 My Agency or Business Needs?
Subscribe
Even if you don't visit my site on a regular basis, you can get the latest posts delivered to you for free via RSS or Email or subscribe below: