Despite the popularity of Internet advertising,  any company should still think about looking for print design services.
There are several reasons for this. First,  there are still thousands of people who are not fond or do not even use the World Wide Web. If you want to increase your leads,  then you should also tap this group. It also has a much better reach,  since prints can always combine a wide variety of elements. You can have images to highlight the texts,  for example. You can also customize your print design to appeal to your chosen niche. For example,  teens would love to see ads that have plenty of hip or loud colors.
It is a good thing,  though,  that looking for a print design firm does not have to be a struggle. There are several of them to choose from. All you have to do is to learn how you can sort them out until you can select the best firm to work with. Here are some tips on how you can do that:
Ask for their portfolio. One of the very first things you need to do in searching for a print design company is to ask for its portfolio. It should be very varied,  so you can have a good idea if the staff can tackle different kinds of marketing materials. The portfolio will also allow you to determine if they are creative and ingenious enough to come up with an advert that they are sure it will transmit the message at the most visually appealing way possible.
Some print design companies can offer you free work or sample if they do not have what you're looking for. For instance,  they may produce a mock-up of a brochure if you want someone to work on the material for your business.
Get to know their services. Not all print design firms offer a smorgasbord of print advertising services. Some of them to specialize. For example,  they may be the best one in town when it comes to billboards or banners,  while others could be excellent in flyers or calling cards.
It's ideal to orient yourself on what they can offer. You can go cheap on companies that can provide you with almost all sorts of marketing materials since you can order in bulk. However,  you may get the best value for your money if you work with those who have their specializations.
Decide how much you're willing to spend. It's normal for a company to spend at least 20 percent of its total budget in advertising. It doesn't mean that you have to exhaust all the funds. As a business,  one of your main concerns is how to cut back on costs.
Besides checking out their services and portfolio,  also verify their prices for their packages. If they are too steep for you,  you can ask if you can customize the package,  so you have better chances of lowering the cost. For the best print design services,  visit http://www.HopInTop.com/ and get quality services at an affordable rate. Visit them today and enjoy all the benefits that come along with quality SEO services and let them increase your revenue.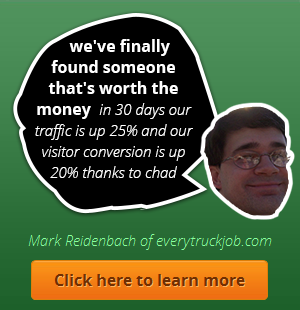 My Agency or Business Needs?
Subscribe
Even if you don't visit my site on a regular basis, you can get the latest posts delivered to you for free via RSS or Email or subscribe below: