Fewer and fewer people are going to stores and physical locations to shop nowadays as internet shopping provides an easier,  more convenient,  and often cheaper alternative. Marketing online is a hot commodity for businesses and entrepreneurs with hundreds of thousands of consumers looking to their chosen social media site for shopping alternatives. Instagram is one of those platforms where consumers tend to click on links and access online shopping. For those looking to become part of the latest in Instagram marketing shopping campaigns,  let this review be your guide. Below we take you through not only what the campaign is but how to find the best prices for starting your campaign and which providers stand out above the rest.
What is the Instagram Marketing Shopping Campaign?
Since most people spend the majority of their online time on social media such as Instagram,  it makes for the perfect atmosphere to develop a shopping campaign for your business. An Instagram Marketing Shopping Campaign is essentially a special Instagram account where you can post pictures and stories about products and provides external links for customers to access your products and/or services.
When making your instagram marketing shopping campaigns,  every detail counts as it is your 1-2 second identity to consumers. There are already hundreds of campaigns out there advertising on Instagram,  so little things you do to your persona campaign will make all the difference in attracting attention to yours rather than someone else's. Providers such as HopInTop know the value of catering your marketing towards the ever-changing consumer audience. For this reason,  they will help you to establish a strong marketing campaign that can increase your revenue and save you marketing costs.
How Can It Help Your Business?
Instagram marketing shopping campaigns can drastically improve your business for several reasons. First,  when designing the campaign,  you make choice and narrow decisions creating an overall image of your company that is quickly identifiable by your consumers. Every time they see this image,  whether or not they stop to look or click on your links,  they are reminded of your business. Second,  it opens up a new realm of advertising opportunities in a location where people spend a majority of their relaxation time. When people are relaxed,  they tend to take more time to look at products and services. Finally,  it has the possibility to attract more consumers to your page all through a simple click. Those who have used social media for marketing have found that it increased visitors to their sites significantly and often resulted in more revenue.
Why You Should Use It
If you own a business that offers either products or services,  you want to reach your audiences where they are most comfortable and where they tend to spend most of their time. Creating instagram marketing shopping campaigns gives you a leg up on traditional sales methods. It also presents your company in a new light as you can add pictures,  stories,  hashtags,  and relate to your consumer base on their level. Setting up the campaign is easy and fast with the help of professionals like those at HopInTop. Establishing a strong campaign from the onset with these companies ensures your business even greater success with less effort and money spent on advertising to you and still with all the benefits.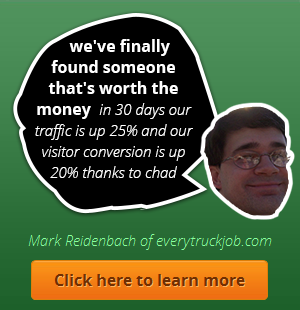 My Agency or Business Needs?
Subscribe
Even if you don't visit my site on a regular basis, you can get the latest posts delivered to you for free via RSS or Email or subscribe below: