Do you know the formula for creating over 1.6 million in sales? It is called the "social media marketing". "Social media" has been one of the better ways of generating traffic and revenue for businesses. Over 30% of millennials,  at least once a month,  interact with a brand on social media. 70 out of a 100 percent of Gen X,  er's is likely to purchase a product or service to a brand they follow.. Keep in mind that 81% of Americans have a social media account. Imagine that. In this article,  we'll explain why social media is important for your business. Later,  I'll end on how a startup grows their sales for over millions in sales.
First of all,  what is "social media marketing"?
Social media marketing is one of the marketing tactics of gaining traffic and attention through social media site. Popular examples of social media sites are Facebook,  Twitter,  YouTube,  Linked-in,  Instagram,  and Pinterest.
Why is "social media marketing" important for your business?
Social media is booming. When we say booming,  we are not kidding. There are now 3.028 billion social media users in the world. Just getting the attention of 0.01 percent of it will make your business grow fast.
Increasing your website traffic. Social media marketing helps build links. Links are important for every SEO strategy. This can boost your ranks to the top due to a social media feature called "Sharing".
Build conversions. If you are a business,  then converting sales is oxygen. Today,  over 60% of the baby boomers are looking for products and services in social media. Times are changing. People spend more time looking for products online than other physical stores.
The brand awareness. Branding is important for every business. As people say,  a brand is worth more than the company itself. As Jeff Bezos said,  "A brand for a company is like a reputation for a person. You earn reputation by trying to do hard things well". You want to maximize your efforts. Social media marketing will do that for you.
Improving communication. Good communication will earn trust. And trust is the reason why people buy. "Social media marketing" can directly transfer your businesses values and mission to customers. In return,  making those people purchase your products or services effortlessly.
Growing your business. A business,  like a person,  should grow too. We do not want to be stuck forever. Social media marketing can scale your business. For example,  every second,  there are 6, 000 tweets tweeted on twitter. Needless to say that there are 6, 000 users reading tweets. If your business only gets 1 percent of that readers,  then your business will surely grow.
To wrap this up,  let us finish the story of the formula. Dr. Bob Waggstaff is an owner of Orabrush. He spends years trying to market his toothbrush but failed. He then created a video and spend $500 marketing on YouTube. In less than 3 years,  the video has been seen for over 16 million times and generated over 1.6 million in sales.
While Dr. Bob succeeded in marketing his product on social media. Results of every "social media marketing" may vary. There are many lessons to be learned. You need help.
One of the better ways to acquire these kinds of a result is this:
Hopintop.com hepls you increase your businesses revenue and branding. Either through Web design,  SEO,  PPC Adwords,  Social media,  CRO,  PR,  GUO,  and content marketing.
Your business might be the next 1.6 million dollar company.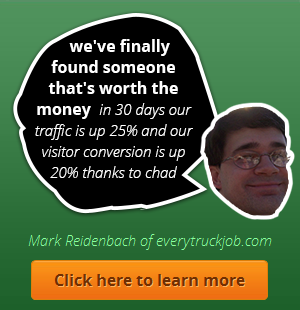 My Agency or Business Needs?
Subscribe
Even if you don't visit my site on a regular basis, you can get the latest posts delivered to you for free via RSS or Email or subscribe below: