PPC Pay Per Click Management
To gain knowledge about PPC management services, it will be necessary to know how PPC works for generating traffic to the business. There are different ways for a business owner to advertise. They can advertise utilizing television, radio, basic flyers, newspaper, magazines, or even local directory listings in their phone book. When it comes to online advertising, a business owner can use several different methods. Marketing campaigns can be created that are fully optimized in ways that will drive targeted, relevant traffic back to their web presence. Although these are all unique and traditional ways of promoting and marketing businesses, they will need to grow over time for the owner to realize the benefits they will eventually provide.
PPC advertisement works a bit different. With PPC, you will be able to work with specific companies to bid on specific keywords and then create advertisements. Depending on your bid price, these adverts will then be placed on search engine results pages pages, relevant websites, other advertisements, or sites that have some type of relevancy to the products and services you provide. This is considered to be an instant form of marketing that can drive traffic almost immediately upon placement. Of course, as a business owner, to get first-page placement, you will need to bid higher than the competition for your campaigns to be successful. To manage this entire process, you'll either have to do it manually or utilize the efforts provided by PPC management services.
These are companies that can manage all of your specific advertisements,  the bid prices for keywords,  the relevance they have to their current placement,  and their effectiveness at driving traffic to your web presence. To get the most profits from any of your pay per click management campaigns,  it'll be important for you to manage them properly. By using a management service,  you will be able to manage all of your campaigns across the board,  analyze each campaign for its effectiveness,  maximize bids if needed,  and replace them if need be,  all within the management system itself. In many cases,  this process can be run hands completely off. It will only need to be set up once,  and it will automatically manage all of your campaigns without issue.
If you decide you would like to introduce new adverts,  this will not be a problem because in most cases,  the program will automatically choose the best PPC's that will pay the most as well as being the most relevant to the audience in which you are advertising to. PPC management services will play a key factor in PPC revenues because simply put; they put everything on autopilot.
The unparalleled resources of Pay per Click leave no stones unturned to make your endeavor a success. A dedicated team of talents and necessary expertise from various domains facilitates in the creation of dynamic strategies. Moreover,  the organization makes every decision to your customers' requirements. Also,  PPC management ensures that your business receives the highest benefits from Pay per Click search programs like MSN,  Google Ad Words,  Yahoo Search Marketing and other search engines by working according to your budget. The company strives to maintain top positions for your website by adding new key phrases.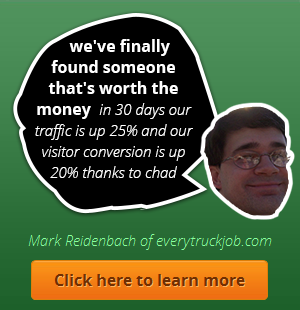 My Agency or Business Needs?
Subscribe
Even if you don't visit my site on a regular basis, you can get the latest posts delivered to you for free via RSS or Email or subscribe below: