Social Media Marketing Brand Awareness Campaigns
Drive Awareness For Your Brand on Social With Us
The way we use social media marketing brand awareness campaigns to create awareness for your brand goes beyond just promoting a post to boost engagement or likes. We work with Facebook,  Twitter,  Instagram,  YouTube and more to not only ensure a positive brand image for you but also reach out to the right target audience in an effective way to cement recall and increase awareness.
The social media medium is ever-evolving. That is why we develop targeted,  platform-specific communication and distribution strategies that address your brand's objective and are sustainable.
Brand Recognition
Social media has changed the way consumers interact with brands. We define your brand's objectives and build a roadmap for an impactful and engaging social media marketing brand awareness campaigns program that makes the consumer know the value of your brand and creates a strong persona for your brand that will encourage people to engage with you. Our social media efforts tie into measurable results to help you unlock the best opportunities on social.
Comprehensive Media Strategy
We work with your brand to devise a plan that works for you. We believe one size doesn't fit all on social. That is why,  we tailor make our engagement strategy to your needs,  keeping in mind your brand's objective,  competition and audience at the center of it.
Omnichannel Presense
We work with all the media channels to effectively optimise reach and talk to your consumer on all relevant channels,  thus increasing brand awareness across the spectrum. By combining the effectiveness of channels like Facebook,  Twitter,  YouTube or Instagram,  and by meticulously planning a strategy unique to each,  we ensure we optimise the ROI and deliver on our promise – to make your brand visible and relevant to your target audience.
Innovations
Our team works closely with all the platforms and will advise you on ways to create high impact through innovative properties that will grab eyeballs for your brands. We dive deep into what each platform has to offer and will conceive engaging integrated campaigns that will augment the brand's image.
Video Strategy
We will help you stay ahead of the game,  with our platform expertise on YouTube,  Facebook,  Twitter and Instagram video. We focus our efforts on one goal: to bring your content in front of the right people at the right time and place. Shareable content is on the rise and consumers are watching more and more videos. We will find the right way to market your brand in an effective way.
Social Media Audit and Reporting
We will assess your current social media marketing brand awareness campaigns strength and work towards building that through various advertising methods. We will also continuously keep track of how your brand is performing on social media and how it is perceived by your consumers. We also work with the teams at Facebook,  Instragram and Google to conduct regular Brand Lift Studies that will help measure the awareness level of your brand on social and whether we are reaching the right audience.
Our team of experienced social media professionals will work towards understanding your brand inside out and hone your online presence through the best and most effective strategy.
Ready to take your business to the next level or want to explore opportunities for your brand? Hop In Top of your competition and accelerate your social media marketing brand awareness campaigns success with us. Find out more at HopInTop.com.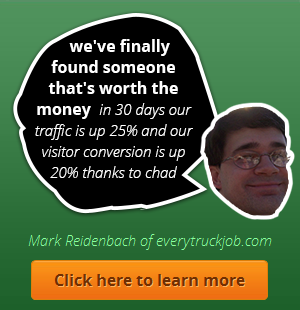 My Agency or Business Needs?
Subscribe
Even if you don't visit my site on a regular basis, you can get the latest posts delivered to you for free via RSS or Email or subscribe below: