Logo Design
A good Logo design is a critical aspect for every online business. A logo design will not only
communicate what your company is about it will also tell whether your business
is keen on developing its products or services. As a marketing company who have
learned from experience the importance of a good logo design we take time in
this presentation to show you how a good logo design can help grow your
business.
What is the purpose of a logo design in your business?
Logo designs communicate your brands purpose.
A logo stands for your company as a visual statement of what the company is and does. The
first encounter with your company's logo should tell your customers what your company
does even before they dive into reading the specifics of your company from its
literature. Thus,  a logo design should be specific and simple to enhance
understanding what the company does.
A logo design can tell your company's production quality.
A good logo design will attract your customers at first appearance and will play to create
a statement that your company is keen in producing quality products or
services. A poorly done logo design will not only be ignored but will give an
impression of poor productivity of the company. Get a good logo designer and
help him understand what that logo means for your business ad how you would
prefer it to make your business's quality production statement.
Your company's logo creates awareness of your brand.
Each time a customer comes across your company's logo design they will remember that the
logo belongs to your company and your company offers this product or that
service. This will not only make the customers to put your company into consideration
when they need a product or service but will also remind them that your company
should be the first consideration because your logo shows you will provide quality
goods or service.
A clearly communicating and an attractive
logo on an online business will get you customers
When people go to the internet to look for products and services in the line of your
company's productions and see your logo mark it will appear to the that you are
a brand and tats where they should first check what they want. A brand is
always given priority even at the first encounter. Your logo design is what
will tell them whether they should check what your brand has to offer or not. Therefore
make your company's logo design stand out on your company's website and on your
advertisement pages for better customer attraction.
A good logo design will help when marketing your company.
It will be easier for marketing companies like HopInTop, com to represent your brand and
what it stands for and in return you will get more targeted customers who will
stick to your business and its offers.
A good logo design should be specific and simple in order to separate your business from the
competition and to create a memorable encounter with your customers. Getting a
good logo designer and helping him understand what your company is all about
and directing him what your logo should communicate will not only give your
company excellent representation but will help get customers to your internet
business or company online. Get a good company to design your logo and you will never have to worry about brand awareness.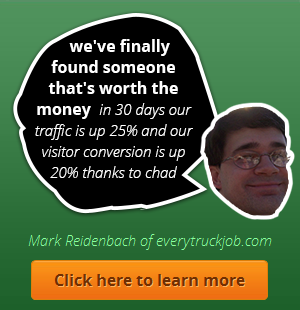 My Agency or Business Needs?
Subscribe
Even if you don't visit my site on a regular basis, you can get the latest posts delivered to you for free via RSS or Email or subscribe below: