Social Media Marketing Lead Generation Campaigns
Generating leads through social media platforms is a popular trend these days. Engaging leads through well-developed social media marketing lead generation campaigns results in profits to the organization in the
long term.
As social media has gain popularity,  many businesses have started different lead generation campaigns to retain the customers and boost their sales leading to higher revenue.
How it can help the business?
Social media marketing lead generation campaigns helps in advanced targeting,  which means that only highly qualified leads will be generated. Those customers who are already interested in your business will gain much deeper insights about your business and will contribute towards the growth of your business by making actual purchases.
Moreover,  businesses can hold contests,  in which participants will be benefited and in long term the business will also reap the benefits.
Businesses can also be engaged in social selling to build their brand on the social media platform. Social selling is all about the combine effect of lead generation,  social listening and sales practices which is meant to build long term relationships.
Similar to this social media advertising is also common in the form of Facebook banner ads and Instagram lead ads etc. People use social media platforms for entertainment purposes but your social media campaigns will definitely be tapped by those customers who
are really interested and will contribute much to your business.
Well,  who in the world isn't aware about the Facebook Business Page? Basically,  it has become mandatory for any business to have social media campaigns if they want to survive in this modern era.
There are plenty of tactics that a business can adopt to fully utilize the social media platform and generate leads including Tweet Chat or Live Stream feature. These feature are really trendy these days,  knowing to be the best for lead generation. Businesses who
are recently involved in these social media marketing strategies has gained much more revenue as compared to other businesses using old tactics of much less value.
Through these social media marketing lead generation campaigns businesses can establish themselves very fast as compared to other platforms.
If your business want to be involved in lead generation than social media platform should be the first thing that come to your mind. Through every stage of customer lifecycle many B2B and B2C business are considering social media platform,  knowing the importance of social media power these days.
Your business can build brand awareness and will be able to
generate conversions only if it focuses its lead generation strategies towards
the social media platform. Consumer will feel connected with the brand when
while surfing on their favorite apps they get to know their brands more.
Studies indicates that 84% of B2B marketers use Social Media
 marketing strategies to boost their sales. So having an inactive social media
presence can not only lead to poor revenues but can also be dangerous for your firm's survival in the longer term.
Businesses should include social media marketing lead generation campaigns strategies 
in their marketing plan from the very start so that they can compete with their
competitors and surpass them and can reap the true benefits of having a web presence.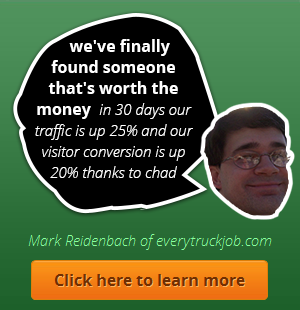 My Agency or Business Needs?
Subscribe
Even if you don't visit my site on a regular basis, you can get the latest posts delivered to you for free via RSS or Email or subscribe below: