One of the foundations for building a successful business is successful marketing. Successful marketing means developing a working process of informing consumers on why they should choose your product or service. While TV and radio advertising may still work in this day and age,  online advertising is the most preferred solution by businesses worldwide due to the rapid growth of internet users (potential consumers) over the years. The bulk of these internet users are active (users who have logged in) in various social networks with Facebook having the lion's share of the monthly active users. Facebook reportedly has slightly over 2 billion monthly active users and considering that the world's population is close to 8 billion,  this social network provides access to a quarter of the world's population as potential consumers.
Facebook marketing video campaigns is the most common way for businesses to market their products and/or services online because it is very effective. This essentially means marketing using video content that is shared across Facebook. This type of campaign is very important for businesses because video campaigns have the ability to tell a story. Stories are fundamental in creating engaging conversations within social media. When a video is done right and tells a story of a product/service,  it will be shared and talked about for a long time. A good example is the US-German food brand Knorr whose "Love at first taste" video campaign was viewed by about two million people,  shared by close to two thousand people and had thousands of comments.
Facebook marketing video campaigns provides the business with two important things. These are targeted marketing and direct feedback. Facebook contains very important demographic details about its users that can make it possible to target audiences down to the required age,  sex or more. What's more,  if these do not work,  it is easy adjusting the target audience according to the campaign requirements. The comments typed by the audiences are also important for businesses because they provide direct feedback on areas of improvement and can be used to give further product/service details on the fly. These two make Facebook marketing relatively cheaper compared to other marketing models because of its effectiveness. 

While there are many upsides to
Facebook marketing video campaigns,  some disadvantages exist. First,  videos are relatively expensive to produce compared to regular banners. Second,  getting that perfect video that will trend for days might take a while,  especially if the story does not resonate well with the intended audience. Third,  control of the video campaign can be lost if angry customers,  angry employees or even competitors post defamatory comments which create negative publicity and can destroy a business's reputation. 

All in all.
Facebook marketing video campaigns are a great way to grow businesses if planned well and if given a lot of thought into the story behind the promotional videos. These campaigns could be what your business needs to get that long deserved breakthrough. So what are you waiting for? Hire or contract that team of professional Facebook video marketers and watch your business grow to its full potential.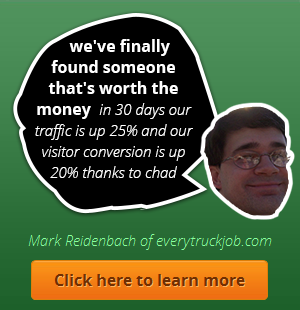 My Agency or Business Needs?
Subscribe
Even if you don't visit my site on a regular basis, you can get the latest posts delivered to you for free via RSS or Email or subscribe below: