Running a business,  building a brand,  and maintaining a strong online presence is a lot for any business to tackle. Engagement Marketing on Facebook is a way of tying all of these things together in a way that is meaningful to your customer and gets you results.
What is Engagement Marketing?
Engagement marketing is a fairly new marketing strategy that engages customers directly,  allowing customers to participate in the brand experience. Engagement occurs when the customer and the brand connect. This style of marketing is different from other strategies because customers are no longer viewed as passive consumers of a product. Rather,  customers are an integral component of the evolution of the brand. Customers directly engage with the brand,  developing a relationship that will serve the brand well. These interpersonal relationships between brand and audience will help you understand your audience better and why they are interested in your brand.
Why do you need Engagement Marketing?
As a brand,  you are probably accustomed to collecting data on your customers' habits in order to increase sales. Engagement marketing takes this to a whole new level by giving you greater insight into the mind of your customers. With Engagement Marketing,  cultivating the relationship between your brand and the customer is your focus. Fostering this relationship and keeping it strong will help you stay in the forefront of your customer's mind. Constant interaction with your customer means that when you are ready to introduce new products,  news,  or promotions,  your customer is already attuned to your brand and ready to evolve with you.
How does it work?
Making engagement marketing work for you requires a shift in your thinking. Rather than spending all of your time and efforts executing strategy for sales,  turn your focus to the relationship you can build with your customer. You want to build a relationship where the customer values you and your brand separately from your sales. Stop talking at your customer and begin having conversations with them. This will help you to develop relationships that will ultimately benefit your brand.
Engagement Marketing on Facebook
Most likely one of your greatest advertising tools has always been word-of-mouth. That still holds true,  but the way people communicate has shifted. Now word-of-mouth also means communicating with people on Facebook. Many people use Facebook to connect with friends,  get their daily news,  find DIY tips,  and also to find new businesses and products. You probably already have a Facebook page for your business,  but it's time to use it in a different way. Use your Facebook page to get your to know your customers personally. Stop focusing on just pitching them sales,  and start focusing on who your customers are and what they care about. Allow them to get to know you as a brand. Provide them with regular,  personal content to build that relationship. As customers learn about your brand and develop that unique relationship with you on Facebook,  those customers and their Facebook friends will end up being strong prospects for future interactions with your brand.
How to get started
What you really need is an engagement marketing strategy that will work for your brand and some clear,  specific steps to take. You need a marketing expert to lead you through this new way of doing things. Give us a call today. We'll create a campaign tailored to your business and guide you every step of the way in operating successful facebook marketing engagement campaigns. We'll provide a performance you can count on.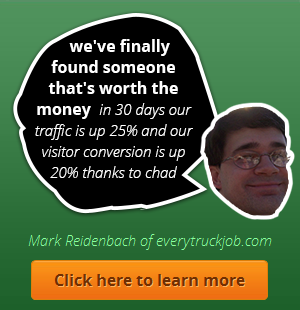 My Agency or Business Needs?
Subscribe
Even if you don't visit my site on a regular basis, you can get the latest posts delivered to you for free via RSS or Email or subscribe below: