What's BING ads PPC?
Bing Ads is an advertising platform where you can display ads on the Bing network,  which includes Yahoo.com, Bing.com,  also
Aol.com search engines.
Bing Ads work the similar way as the Google Adwords but,  it uses its own search engine which is Bing.
BING ADS OFFER BETTER CONTROL
Bing Advertisement gives you a better control while targeting the customers. Google Adwords only give you control over scheduling,  networking,  location,  language But Bing ads
offer a broader control to target your customers which is important for your business.Bing has the options like days of the week,  gender,  time of day,  and device target like mobile, pc etc for your marketing campaign.
CAN BING REALLY WORTH TO YOUR BUSINESS?
When Microsoft updated in 2015 to Windows 10,  Bing has emerged as the default search engine for the company.which
means Bing Ads are a really worthy choice for your PPC (pay per click) campaign,  especially if you want to target the US audience.
BING ADS ARE CHEAPER.
We have good news for you,  Bing Ads are really cheaper than the Google Ads. The reason is that most marketers choose to
use Google ads and underestimate the power of Bing Ads,  which means,  you get more profit than you spend.
WHATS THE STATS SAY?
Of course.because of Google's high traffic,  every time someone
clicks on your google ads the cost will normally be higher than the Bing Ads. But we can compare ads to something called a (CTR)click-through rate. A CTR is simply a percentage how many times someone clicks on the ad,  as compared to its impression( number of times someone sees it).
Bing Ads have a higher percentage of CTR than AdWords. This could be down to a number of reasons like more accurate
targeting. Google may have more users,  but Bing has targeted people.
HOW TO SET UP?
Setting up your bing ads are straightforward and easy.
First,  you need to set up the ads,  which includes every keyword needed to create the campaign.
Normally,  if you set up the budget between £200 and £1, 500,  by your campaign size and wants to change the campaign at a certain time or add a landing page,  then there can be some additional costs.
DAILY COST?
The cost comes from your daily management of the advertisements. This payment includes refinements needed,  monthly report and monthly meetings how the campaign is running. Everything is charged at 14% of your budget
HOW BING ADS CAN  HELP TO GROW YOUR BUSINESS
Bing ads can do fascinating work for your business. When you do correct keywords research on what the audience is
looking for. which can surely increase your SEO.
Bing has far less competition and marketers can enjoy great features which AdWords cant provide. Bing also provides 
better reach for your campaigns. The ads are displayed on multiple networks,  like Yahoo and AOL.

As talk in this article, when you are investing in Bing ads PPC it can bring better profit and quality traffic to your site.Bing's Ads are currently a huge opportunity for the marketers,  if you want to run a successful campaign on PPC while investing less use Bing ads today.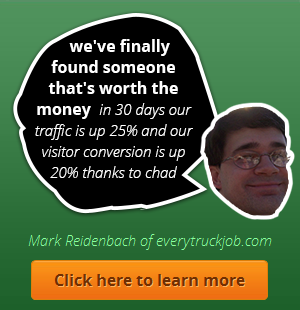 My Agency or Business Needs?
Subscribe
Even if you don't visit my site on a regular basis, you can get the latest posts delivered to you for free via RSS or Email or subscribe below: