SEO Consulting
SEO Consulting Services For Secure Business Growth.
SEO consulting agencies work to optimize a company's website,  following the different techniques and tactics that SEO experts have found to work well.
Here is how SEO consulting can help improve lead generation.
A realtor specializes in mid-century modern homes in a particular part of town. Her website is currently a few pages of the usual real estate speak about customer satisfaction,  putting buyers in their new home,  and pictures of happy families. But the realtor's site does not rank well,  and gets very few leads.
 The SEO consulting professional first determines which keywords and phrases potential customers will use. They do this by checking other real estate websites,  looking at the realtor's website analytics,  and using SEO tools that show the best/most used keywords other visitors use when performing similar searches.
Next,  the SEO consulting pro will revamp the realtor's website as needed,  placing keywords in strategic areas,  like page titles,  headlines,  and body copy. This "on-site SEO" an important part of any SEO consulting work,  because this is the structure the search engines look for in order to determine what a website is about. If this important structure is missing,  it is more difficult for the search engines to determine what a website is about. While it will not ruin the realtor's chances for being found,  it does make it that much harder to be found,  compared to other,  similar websites. In the realtor's case,  the SEO consulting firm will recommend keywords like "mid-century modern, " the name of the neighborhood,  and the name of the city.
 Blogging is another important tool in an SEO consulting pro's toolbox. While the SEO consulting firm may not provide this service themselves — it is either up to the client to write their own content or a professional business blogging service — they will recommend it,  and can even help create the blog. For the best effort,  the blog should be a part of the realtor's website.
Backlinking is another service that top-flight SEO consulting firms will provide. While on-site SEO is important,  it only tells the search engines what is important. Backlinks are what tell the search engines if something is popular and important. In that sense,  backlinks are like votes. The more votes something has,  the more important the search engines think it is. While anyone can read a book on SEO and call themselves an SEO consulting pro,  the best agencies will actually manage backlinking for their clients as well.
By hiring an SEO consulting agency to handle these details,  the realtor will begin to see her website climb up in the search rankings. As she climbs up the rankings,  she will also see an increase in traffic to her site — that traffic represents interested home buyers and sellers. As they read through her valuable information,  they will then contact her for help in buying or selling their homes. The more contacts she gets,  the more opportunity she has to close sales.
SEO consulting can help other businesses grow in this same manner. It is all a matter of knowing the best and latest techniques and knowing how to capitalize on the things that potential clients are looking for.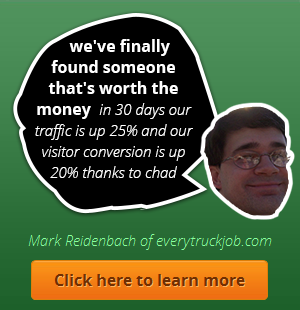 My Agency or Business Needs?
Subscribe
Even if you don't visit my site on a regular basis, you can get the latest posts delivered to you for free via RSS or Email or subscribe below: