Social Media Marketing Posts Campaign
Do you have a company selling a product that you would like to market to your target clients? If yes,  then our social media marketing posts campaigns can be an important service that will ensure that you achieve your objective of creating a unique brand from what you are selling. When you hire us,  we will do the following things for your company:
Create great content. Our first plan is to come up with appealing content that depicts the use of your product and the advantages a consumer gets from using it.The content can be in the form of clear pictures or short high definition video clips which show your product being used. We will then upload them to your social media accounts where your followers and fans can see them. This way,  we help you to create an impression that your product is of good quality and customers will be curious to try it out.
Manage your social media traffic. Our team of experts will work within their ability to ensure that your social media traffic is continuously monitored so that the impact of the posted picture and video adverts can be analyzed. In case more people begin to like the posts providing details about your brand that we post on your social sites,  then it means that the goal of attracting more potential buyers is being realized. We will,  therefore,  try to work out ways of improving where possible. We can also look at the responses to make better content for future posts.
The following are some benefits of our social media marketing posts campaigns service and the way we can improve your business:
Generation of more leads. Our customized content targets the exact group of people who are prospective clients. Their attention will,  therefore,  be captured,  and your company will experience a rise in the number of people coming to request extra details about your brand. You will also experience a rise in the number of prospects using the contact details we provide on your social sites because they want to get clarification about the information they read.
Increase in sales. You will experience a dramatic increase in sales after we take over your social media marketing posts campaigns because our experience when it comes to appealing to potential customers will make it easier for them to choose your product. Your objective for the company is to generate income through sales,  and that is exactly what we are going to achieve on your behalf. We will study your audience and identify the possible consumers so that we tailor every detail about the product to aim at addressing their interest directly so that they can come and purchase the product.
Increased referrals. We will help to create a unique identity and appreciation for your product within the market such that your followers will feel the necessity to share information about the product with their friends. We ask the users to share the details provided by other users because there might be someone who might find them useful. This way,  we generate free referrals for you and you gain more clients in the process.
As you can see, our social media marketing posts campaigns service is basically tailored to help you establish your brand as a customer favorite so that you get an edge over any competitors. You should therefore go ahead and hire us so that we can help you achieve your goals.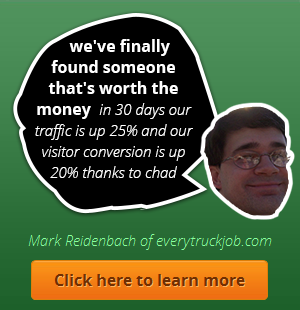 My Agency or Business Needs?
Subscribe
Even if you don't visit my site on a regular basis, you can get the latest posts delivered to you for free via RSS or Email or subscribe below: