Instagram is getting popular day by day and being a photo sharing based application it differentiates itself from other social apps.
Many companies are engaged in marketing their products on Instagram,  using campaign hashtags for their marketing campaigns not only builds awareness but also provides long term loyalty relationships with the customers.
What the service is?
Basically Instagram Marketing Posts Campaigns are the most effective for any kind of business these days as compared to other campaigns. The major reason is that Instagram spreads the word about your brand faster
than any other platforms available.
Instagram marketing posts campaigns not only helps you to share pictures,  but also videos which builds up
your brand,  introducing it to the world in most creative ways possible. So such campaigns help brands to convey their core marketing message and build visually appealing image,  well it's the kind of advertisement of your brand in professional and creative way.
Catchy campaign hashtags are used during the marketing campaigns which spreads across the Instagram from user to user building brand awareness.
How it can help their business?
Instagram is the modern marketing strategy used by plenty of brands these days. It lets brands enter into the world of engagement with billions of users around the world.
Brands create their own images own Instagram and through the campaigns set their brand images visually in the mind of customers. Knowing the brand visually is really important for the customer point of view and results
in relationship with the brand.
Your followers on Instagram can turn into a community only if you use successful marketing campaigns. Some ideas for successful marketing campaigns are as follows:
Every brands target is to generate sales,  brands should introduce free codes and giveaways in order to improve their sales.
Influencer marketing is one of the best techniques that can be used during Instagram marketing campaigns it helps in building your presence online.
Use of videos alongside images is really a good way to create that visual impact and discussion around your campaign.
Many brands now focus on User generated content; this not only gives some real life examples but help gains customers trust as third party talks about the brand.
Make your campaigns more customer oriented by focusing on what their needs are and providing solutions.
Directly interacting with customers is the most powerful tool to build your brand. Using Instagram Live feature is really essential and can help in increasing number of followers through such interactions.
If you want to keep up with the changing world than using Instagram marketing posts campaigns is a must as it has gain more popularity as compared to other social platforms available. It's a hub of photo and video sharing by customers and brands which creates positive word of mouth for the brands building their good visual image and awareness.
Any brand can successfully build its strong brand image in the mind of customers through Instagram Platform. Without having Instagram marketing campaigns your image in the mind of customers will always be weak. So using this Instagram tool is the best for many successful and well established brands today.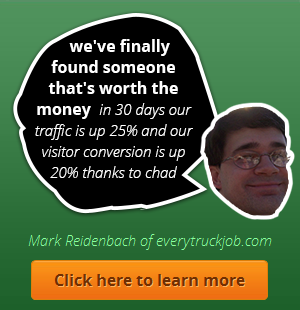 My Agency or Business Needs?
Subscribe
Even if you don't visit my site on a regular basis, you can get the latest posts delivered to you for free via RSS or Email or subscribe below: