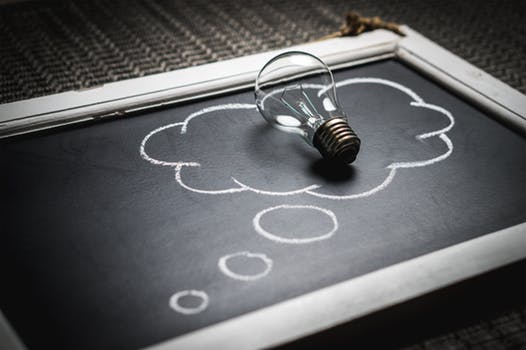 In a world where iPod and computer tablets stand side by side with chalkboards and textbooks in the category of prime educational tools for the modern classroom, how on earth do today's marketers write exciting, relevant content for the educational field?
It's not as hard as you may think to address the SEO SOS call being issued by today's education-centered marketing firms. And as specialists and purveyors of 30+ white label digital marketing services, we can help. We specialize in the art of white label seo, for the benefit of your business.
The term articles for education might bring to mind images of overly long, dry tutorials that discuss academic theories and developments in a manner that would put everyone save a seasoned professor soundly to sleep. This simply won't pass muster with today's education-centered marketers, who have to know just as much about modern sales tactics and principles as they do the education field.
As the purveyors of 30+ white label digital marketing services for educational marketers, we specialize in these principles—and the methods that will ensure your content is seen by key and countless members of your target audience.
The New and Improved Educational Marketing Plan
To meet the needs and demands of today's dynamic, high tech educational field, you as an education-focused marketer need to present advertisements, blogs, visuals, press releases and kits, that are just as lively and colorful—while at the same time delivering high quality, well-researched information about your advertised educational product.
In the case of marketing articles for education, for example, you must maintain a professional tone and create solid, informative content for your academic audience. At the same time, you must engage your audience with lively and dramatic writing, short sentences and paragraphs that are to the point, and a demonstrated knowledge of the terms and lingo native to your target industry.
These articles must convey their message in a clear and concise manner, with plenty of lively language and stirring visuals to back up your key points.
Ah, but as you as a marketer already know, marketing articles also must be loaded with a full arsenal of secret weapons meant to draw the most and most optimum customers to your clients' website. These include SEO, PPC and SMA; as they apply, of course, to the ABCs of educational marketing….
SEO search engine optimization
Did you know that 71 percent of all Internet business is sparked and commenced via a search engine query? As you probably already know, SEO or search engine optimization is the process of raising and optimizing the visibility of a website or a web page in netted, unpaid search engine results; organic and trustworthy results that will drive just the right people to just the right page. And, as Forbes magazine reports, SEO remains both a profitable and affordable means of driving the right customers to your business.
In order to reach an educated audience, so to speak, you need to know the right SEO words and terms relevant to the modern academic scene. You have to know the most current words, terms and concepts applicable to the industry as a whole, as well as to the educational software, teaching aids, and academic programs and concepts that are meeting the needs of increasingly sophisticated and computer/web savvy students.
As marketers who basically market to educational marketers (to use the most advanced terminology possible), we use the most advanced SEO (search engine optimization) tools to discover the latest and the best SEO keywords and key phrases; those designed to draw the right educational professionals—your key target audience, in other words—to your site.  And we know how to integrate these words and phrases in a manner that is natural, easy to read, and flows easily into the body copy of its host article. Your clients—many of whom likely have their red pens at the ready as they read the daily newspapers—will appreciate the clarity and superior writing skills presented in these articles; and you will appreciate the increased, top quality and relevant traffic garnered through the quantity and quality of SEO keywords found in the copy.
Specifically targeted will be google search and google updates, as 3.5 billion Google searches are performed each day. Concepts such as Google AdWords also must be considered, to get the maximum value from SEO and search engine placement.
PPC pay per click
As specialists in white label PPC, our collection of 30+ white label digital marketing services also includes PPC pay per click, in which an advertiser pays for the prominent placement of their ads in search engine results—specifically, paying for each time that a web visitor clicks through to your website. Have you noticed that, whenever you search for any given product or service, certain advertisements seem to pop up first—offering large type, a separate and more prominent placement, and more detail than the other results? It is more than likely than those results represent a substantial investment of PPC funds.
And while PPC does naturally drive you to the top of search results, you still must ensure that those results are reaching the right potential customers in your service area. So again, we can supply the keywords, key phrases and techniques that will inspire needed clicks; and, even more importantly, clicks placed by the right audience for your education-centered product. In order to optimize the potential of your pay per click campaign, you may want to consider the possibility of outsource ppc. In this way, your white label PPC management will be in the hands of experts.
SMA Social Media Advertising
 No one can deny the massive influence of social media, as 95 percent of online adults are most likely to follow a brand via social media and Facebook alone in 2015 influenced 52 percent of consumers' online and offline purchases. And considering the fact that a full 88 percent of people ages 18-29 use some form of social media, it is mandatory for educational marketers to embrace the concept of SMA (Social Media Advertising).
We strive to create those dynamic and informative social media ads that draw the attention of those who matter; with the exact audience being determined through the specific targeting of those most likely to buy your product because of their professions, their age, their geographic locations, etc.
It may be time for you as a marketing agency to be schooled in the very best way to market high quality educational products to a whole new academic audience. We aim to help you devise comprehensive marketing plans that earn a grade of A plus!