Marketing Services Terms and Conditions
HopInTop INC. ("HopInTop") provides a range of marketing products and services for businesses (the "Marketing Services"). The Media Plan Form (the "Media Plan Form") sets forth which Marketing Services are being purchased by the client who signed the Media Plan Form ("you" or "Client"), the costs for such Marketing Services, and other relevant details. These Online Marketing Services Terms and Conditions ("Marketing Services Terms") are incorporated by reference into and made a part of any Media Plan Form submitted to HopInTop and govern the relationship between you and HopInTop. These Marketing Services Terms also apply to any Marketing Services you may sign-up for without a Media Plan Form, such as free trials or other limited-time offers. All Media Plan Forms are subject to acceptance by HopInTop, in its sole discretion. The Media Plan Form, the Marketing Services Terms, and the documents and/or links referenced in such documents are together referred to as the "Agreement."
If you are accepting on behalf of your employer or another entity, you represent and warrant that (i) you have full legal authority to bind your employer or such legal entity to this Agreement, (ii) you have read and understand this Agreement and (iii) you agree, on behalf of the Client, to this Agreement.
PLEASE REVIEW THIS AGREEMENT CAREFULLY, INCLUDING THE DISPUTE RESOLUTION PROVISION IN SECTION 15, WHICH DESCRIBES HOW CERTAIN DISPUTES WILL BE RESOLVED BETWEEN US, AND THAT NO CLASS ACTIONS MAY BE BROUGHT UNDER THIS AGREEMENT. IF YOU WANT TO OPT-OUT OF THIS DISPUTE RESOLUTION PARADIGM, SECTION 15 BELOW DESCRIBES THE PROCEDURES YOU MUST FOLLOW TO DO SO.
1. Marketing Services. The Marketing Services include, but are not limited to, the following products:
Strategy and Consulting
Business Consulting
Creative Design
Content Strategy and Writing
Branding and Logo Design
Digital Retailing
Custom Website Design & Development
Website Hosting and Management
PPC (Pay Per Click) Services
Display, Re-marketing and Re-targeting
SEO (Search Engine Optimization) Services
Social Media Services and Management
Social Media Advertising and Management
TV and Radio Ads
Direct Mail
Print Ads
Public Relations Services and Management
CRM (Customer Relationship Manager) Build, Development and Customization
Telephone System and Integration
Additional terms and conditions governing each of our Marketing Services may apply.

2. Fees
Identification of Fees. You agree to pay the amounts set forth in the Media Plan Form and Invoice Form there after in accordance with Section 3 or as may be further explained in the Product Terms (the "Fees"). The Fees are generally divided into product fees, service fees, management fees and set-up fees. Product fees are the recurring fees that you will be charged for the specific product you have purchased as shown on the Media Plan Form and include HopInTop Service Fee depending on the specific product. Service fees are for the delivery of any premium services that HopInTop may offer. Service fees vary in markup from 15% to 40 % depending on the product, industry and amount of work associated with specific project, these fees are included within the specific product/service line on the Media Plan Form and the Invoice. Management Fee is a recurring fee for managing the entire company campaign, and generally is a flat dollar fee instead of percentage. Set-up fees are one-time fees for the set-up of campaigns or other services. HopInTop reserves the right to change any of the Fees at any time, provided that such changes will not take effect until a new Invoice Form has been delivered to you by HopInTop.
Promotional Credits. If HopInTop offers any special promotions that provide you with credits or other incentives in connection with purchasing Marketing Services (the "Promotional Credits"), and you cancel one or more of the Marketing Services prior to completion of the Initial Term (other than for cause, as set forth below), then in addition to any other cancellation penalties you may be subject to, you will be required to repay to HopInTop the full amount of the Promotional Credit(s).
3. Payment Terms
General. Once a Media Plan Form has been accepted by HopInTop and you received your Invoice Form, you will be responsible for payment in full of all Fees, except as may otherwise be provided in Section 4(c) hereof. The Fees shown are not inclusive of sales, use or similar taxes, which may be applicable. If applicable, sales, use and similar taxes shall be your sole responsibility and may be assessed on the invoice. Please note that the sales tax shown on a Media Plan Form is only an estimate. The actual amount of sales tax will be determined at the time that payment is made. All payments are due in U.S. dollars.
Manner of Payment. You shall pay for all amounts payable under this Agreement either by credit card (the "Client Card"), ACH (electronic debit from your bank account) or such other form of payment as HopInTop may, in its sole discretion, permit.  You may be required to agree to the applicable payment authorization form(s), which also permit HopInTop to recover any Promotional Credits (as set forth above) and collect any Cancellation Fees (as defined below) in the authorized manner. With HopInTop's prior approval, under certain circumstances you may pay by check. In the case of payment through ACH, no amounts owing are considered paid until the electronic debit has been received by HopInTop's bank.
Timing of Payment.  Fees, as identified on the Media Plan Form and Invoice Form, are due in advance of each Cycle as more fully described in the Product Terms. If there are Set-Up Fees (as set forth on the Media Plan Form), such Fees shall be paid in advance together with all amounts owed for the first Cycle. HopInTop shall have the right to charge the Client Card or debit from your account through ACH for Fees in accordance with these Marketing Services Terms and the Product Terms.
You understand and acknowledge that all amounts owed must be paid in advance and that, in addition to being in breach of your contractual obligations, your campaign or service may be paused or terminated if timely payment is not received.

4. Term/Termination
Term. The Agreement shall commence upon execution of a Media Plan Form and Invoice Form, unless otherwise provided in the Product Terms, shall continue until cancelled in accordance with the terms of this Agreement. Free trials and other limited time offers signed up for without a Media Plan Form have limited terms and will automatically conclude unless the Marketing Service is purchased via Media Plan Form at the end of the trial period.
Cancellation. Unless otherwise provided in the Product Terms, you may cancel any Marketing Service with a 30 day written notice (email is acceptable) at any time and for any reason (a "Cancellation Request").

If you have not completed the initial number of Cycles set forth on the Media Plan Form (the "Initial Term"), cancellation will be effective at the completion of the Initial Term.
If you have completed the Initial Term, cancellation will be effective at the completion of one full Cycle after HopInTop's receipt of your Cancellation Request (for example if you request cancellation while you are in the middle of the 6th Cycle, the cancellation will be effective after completion (and payment) through and including the 7th Cycle).
HopInTop may cancel at any time for any reason on written notice to you (which may be provided by email) upon the conclusion of a Cycle.

Cancellation Fee. Unless otherwise provided in the Product Terms, if you wish to cancel any Marketing Service immediately without completing the applicable term described above, you may do so with a 30 day notice, and you will have to pay a cancellation fee equal to 50% of any unpaid portion of such Marketing Service's term (the "Cancellation Fee"). The following are two examples:

 If you wish to cancel a HopInTop campaign with an Initial Term of 6 Cycles at $2,000 per Cycle after 3 Cycles, you will be obligated to pay $3,000 Cancellation Fee (which is 50% of the unpaid portion of the Initial Term).
Upon the notice of cancellation, once you have passed the initial Term of Cycles, you will be obligated to use the same services as the prior month for the next 30 days, and the spend for services will equal to either the last month's spend amount or an average of the Initial Term of Cycles.
HopInTop may, consistent with established payment practices, charge the Client Card or shall be permitted to cause payment to be made through ACH for the Cancellation Fee or HopInTop may invoice you for the Cancellation Fee, which invoice must be paid within seven (7) business days after the invoice date. No cancellation of a Media Plan Form under this section shall take effect until the Cancellation Fee has been paid, meaning that HopInTop may continue the campaign, and you shall continue to be obligated to pay for the campaign in accordance with the terms of this Agreement. You acknowledge that the Cancellation Fee is not a penalty, but rather is a reasonable amount of liquidated damages to compensate HopInTop for your early cancellation of Marketing Services.

Cancellation Revocation. You may, upon written notice to HopInTop (email is acceptable) revoke such termination within 30 days after you have made a Cancellation Request, in which case the Media Plan Form will be reinstated and all applicable campaigns, if they had been stopped, will be re-initiated upon payment in full of all amounts owed. If the Cancellation Fee has already been paid, it shall be applied to the amount owing on the Media Plan Form.
Termination for Cause. Either you or HopInTop may terminate the Agreement (which will terminate all current Media Plan Forms) on 30 days prior written notice (the "Notice Period") if the other party is in material breach of its obligations hereunder and such breach has not been materially cured by the conclusion of the Notice Period. For the avoidance of doubt, HopInTop makes no guarantees with respect to the performance of any campaign or any other service and therefore such performance shall not be a basis for termination pursuant to this Section.
Campaign Pauses. HopInTop may pause a Media Product campaign at any time for operational reasons. You may also request a pause in a campaign, however, it will be in HopInTop's sole discretion to determine if a campaign pause is appropriate. If you request to pause your campaign and the campaign is paused for more than 30 days, you will have to pay an additional Campaign set-up Fee to restart the campaign. HopInTop may charge the Client Card or shall be permitted to cause payment to be made through ACH for the Cancellation Fee or HopInTop may invoice you for such additional set-up Fee, which invoice must be paid within seven (7) business days after the invoice date.
No Refunds. You understand and agree that you will not be entitled to any refunds of amounts already paid to HopInTop, unless you properly terminate under Section 4(e) or HopInTop terminates under the last sentence of Section 4(b), in which case you shall only be entitled to a refund for the unspent balance of the then applicable Cycle Payment (as defined in the applicable Product Terms) or equivalent, which shall be your sole remedy.
Collection of Amounts Owed. Any amounts not paid by you when due shall bear interest at the rate of 1.5% per month (or the highest rate permitted by law, if less). You agree to pay all costs of collection (including attorneys' fees and costs and all other legal and collection expenses) incurred by HopInTop in connection with its enforcement of its rights under the Agreement.

Effect of Termination; Survival. You understand and acknowledge that due to the nature of the Internet, certain information regarding you that was posted on the Internet as part of the Marketing Services may continue to be available on the Internet following termination of Marketing Services and/or the Agreement. All provisions of the Agreement that by their sense or nature should survive termination of the Agreement (including, without limitation, all limits of liability, indemnity obligations, and confidentiality obligations) shall survive. Without limiting the generality of the foregoing, in the event of any termination, you shall remain liable for any amounts due to HopInTop as of the effective date of termination.
5. HopInTop Platform
Your Data. As part of the campaign initiation process and from time to time during the campaign, you will provide certain information to HopInTop, which HopInTop may input into its proprietary platform (the "Platform"). Accordingly, you hereby permit HopInTop to input your contact information, credit card or ACH information, and campaign information into the Platform. HopInTop will only use such information in connection with the fulfillment of the Marketing Services, as otherwise permitted by the Agreement and as may be legally necessary. In addition, you agree that HopInTop may, from time to time, use your data to send you emails regarding Platform updates, campaign updates, payment reminders, and marketing opportunities relating to HopInTop and its commercial partners.
License to Access HopInTop's Resources. Upon sign-up for a Marketing Service and for so long as your account is in good standing or until you cancel all Marketing Services, you will be granted a revocable, non-transferable, non-sublicensable, non-exclusive, limited license to access HopInTop's online reporting and marketing services platform, including, if applicable, content management system. Your access shall be password protected and you agree that you may not share your password with third parties or otherwise provide access to HopInTop to third parties. If the security of your username(s) or password(s) is compromised in any way, or if you or one of your agents suspects that it may be, you shall immediately contact HopInTop. HopInTop is not responsible for any loss or damage suffered by the compromise of any password. You acknowledge and agree that you do not have, nor will you claim any right, title or interest in HopInTop, the Platform, software, data, applications, methods of doing business or any elements thereof, or any content provided therein. You may only access HopInTop via a Web browser, a mobile application or in a manner otherwise approved by HopInTop. You will not attempt in any way to reverse engineer, alter, modify, eliminate, conceal, or otherwise render inoperable or ineffective HopInTop. HopInTop may terminate the foregoing license, at any time and for any reason.
6. Privacy Considerations
You shall, at all times, post a privacy policy on your native website (the "Existing Site") and comply with such privacy policy. The privacy policy must comply with all applicable laws. You shall ensure that your privacy policy does not contain provisions that are inconsistent with the nature of the services being provided by HopInTop. HopInTop may, but is under no obligation to, insert or otherwise make visible from the Proxy Site such notifications as it may deem appropriate.
You understand and acknowledge that your failure to maintain a privacy policy that complies with the foregoing requirements may (a) result in your campaign not being run or being suspended and (b) expose you and HopInTop to liability, which you shall fully indemnify.
7. Intellectual Property Matters
License to HopInTop. You hereby grant to HopInTop and the Publishers a non-exclusive, royalty-free, worldwide license to use, copy, modify (as permitted herein), publicly perform, display, broadcast and transmit during the term of this Agreement  (i) any text, images, logos, trademarks, service marks, promotional materials, product or service information, comments, reviews, photos, audio and video clips and other information ("Client Content") you provide in connection with any Marketing Service and (ii) the Existing Site, to the extent necessary for HopInTop to perform the Marketing Services. Except as set forth in any Product Terms and this Agreement, title to and ownership of all intellectual property rights of all Client Content shall remain with you or your third-party licensors. You agree that HopInTop may, during the term of this Agreement and thereafter, include your name (including any trade name, trademark, service mark and logo) on HopInTop client list, and in its marketing materials, sales presentations and any online directories that HopInTop may, from time to time, publish.
HopInTop Creative Services. Except as may be otherwise provided in any of the Product Terms, if you request that HopInTop provide any creative services, you will remain fully responsible for any content you provide to HopInTop. With respect to any content created by HopInTop, as between you and HopInTop, HopInTop shall retain ownership of the design elements of such content, excluding any of your trade names, trademarks, service marks or logos or other proprietary elements that may be included within such content, but that predate the creation of the content.
8. Your Representations, Warranties and Covenants
You represent and warrant that you have all necessary rights and authority to enter into the relationship with HopInTop contemplated by the Agreement. You represent, warrant and covenant that the Existing Site, any content linked to the Existing Site and any content or materials that you provide to HopInTop, do not and will not: (a) infringe on any third party's copyright, patent, trademark, trade secret, moral right or other proprietary rights or right of publicity or privacy; (b) violate any law, statute, ordinance or regulation, including, without limitation, laws and regulations governing export control, false or misleading advertising or unfair competition; (c) be defamatory or libelous; (d) be pornographic or obscene; or (e) contain viruses, trojan horses, worms, time bombs, cancelbots or other similar harmful or deleterious programming routines. You further represent, warrant and covenant that the product or service that is being (or will be) promoted through any campaign is (i) lawful and (ii) not the subject of any ongoing investigation by any local, state or federal regulatory or quasi-regulatory authorities.
9. Indemnification
You will indemnify, defend (with counsel reasonably acceptable to HopInTop) and hold harmless HopInTop, the Publishers, their subsidiaries, affiliates and parent companies and each of their respective directors, officers, agents and employees and each of their successors and assigns from and against any and all claims, liabilities, damages, losses, costs, expenses, fees of any kind (including without limitation reasonable attorneys' fees and expenses) incurred in connection with any claim, action or proceeding arising from or relating to: (i) any breach by you of any representation, warranty, covenant or other obligation contained in these Marketing Services Terms or in any of the Product Terms; (ii) the violation of any rights of any third party, including intellectual property, privacy, publicity or other proprietary rights by you or anyone using your account; (iii) the sale, license, supply or provision of your goods or services; or (iv) any other act, omission or misrepresentation by you. HopInTop reserves the right, at its own expense, to assume the exclusive defense and control of any matter otherwise subject to indemnification by you. If HopInTop does assume the defense of such a matter, you will reasonably cooperate with HopInTop in such defense. You will not enter into any settlement or compromise of any such claim, which settlement or compromise would result in any liability to, or any admission of wrongdoing by, any indemnified person or entity, without HopInTop's prior written consent.
HopInTop will indemnify, defend, and hold you harmless from and against any loss, damage, cost, liability or expense (including reasonable legal fees) arising out of any claim that any HopInTop technology used in connection with its provision of the Marketing Services infringes the copyright, patent, trade secret or other proprietary rights of any third party, provided that notice is given to HopInTop promptly of such claims and that you provide such assistances as may be reasonably required in the defense of such matters.
10. Agency
In the event you are purchasing advertising on behalf of another company, you represent and warrant that you have been authorized by each such company to act as its agent in all respects relating to the Agreement, including, without limitation, the making of any elections or giving of any consents. Without limiting the generality of the foregoing, you agree on behalf of each such company that such company has been made aware of, and agrees to be bound by, these Marketing Services Terms. You and each such company shall be jointly and severally liable for fulfillment of obligations under this Agreement, including all payment obligations.
11. Confidentiality
Except as may be required by applicable law, you shall not disclose the contents of the Agreement to any third party (other than its employees and representatives who are made aware of and agree to this restriction) without HopInTop's prior written consent. Except as otherwise expressly herein permitted, no party may issue a press release concerning the existence or terms of the Agreement without the prior written consent of the other party. In addition, except as may be required by applicable law, you may not disclose any Confidential Information regarding HopInTop. "Confidential Information" means information about HopInTop's (or its suppliers') business, products, technologies (including the Platform or HopInTop), strategies, financial information, operations or activities that is proprietary and confidential, including without limitation all business, financial, technical and other information disclosed by HopInTop. Confidential Information will not include information that you can establish is in or enters the public domain without breach of these confidentiality obligations.

12. DISCLAIMER OF WARRANTIES
HOPINTOP PROVIDES ALL MARKETING SERVICES PERFORMED HEREUNDER AND HOPINTOP ON AN "AS IS" AND "AS AVAILABLE" BASIS, WITHOUT ANY WARRANTY OF ANY KIND AND WITHOUT ANY GUARANTEE OF CONTINUOUS OR UNINTERRUPTED AVAILABILITY. IF THE MARKETING SERVICES ARE INTERRUPTED OR DELAYED, HOPINTOP'S SOLE OBLIGATION WILL BE TO RESTORE SUCH SERVICES AS SOON AS PRACTICABLE. TO THE MAXIMUM EXTENT PERMITTED BY APPLICABLE LAW, HOPINTOP DISCLAIMS ALL WARRANTIES OF ANY KIND, WHETHER EXPRESS OR IMPLIED, INCLUDING BUT NOT LIMITED TO THE IMPLIED WARRANTY OF MERCHANTABILITY OR FITNESS FOR A PARTICULAR PURPOSE AND IMPLIED WARRANTIES ARISING FROM COURSE OF DEALING OR COURSE OF PERFORMANCE. HOPINTOP WILL HAVE NO LIABILITY FOR ANY: (i) ERRORS, MISTAKES, OR INACCURACIES OF CONTENT OR INFORMATION; (ii) CLAIMS RELATING TO INFRINGEMENT OF ANY THIRD PARTY'S INTELLECTUAL PROPERTY (OTHER THAN BY THE PLATFORM) OR DEFAMATION; (iii) PERSONAL INJURY OR PROPERTY DAMAGE RESULTING FROM YOUR ACCESS TO OR USE OF ANY OF THE MARKETING SERVICES; (iv) UNAUTHORIZED ACCESS TO OR USE OF HOPINTOP'S SERVERS OR OF ANY PERSONAL OR FINANCIAL INFORMATION; (v) INTERRUPTION OF TRANSMISSION TO OR FROM THE MARKETING SERVICES; (vi) BUGS, VIRUSES, TROJAN HORSES, OR THE LIKE WHICH MAY BE TRANSMITTED ON OR THROUGH THE MARKETING SERVICES BY ANY THIRD PARTY; (vii) LOSS OR DAMAGE OF ANY KIND INCURRED AS A RESULT OF THE USE OF ANY CONTENT POSTED, E-MAILED, TRANSMITTED, OR OTHERWISE MADE AVAILABLE ON OR THROUGH THE MARKETING SERVICES; OR (viii) MATTERS BEYOND HOPINTOP'S REASONABLE CONTROL. HOPINTOP DOES NOT WARRANT, ENDORSE, GUARANTEE, OR ASSUME RESPONSIBILITY FOR ANY PRODUCT OR SERVICE ADVERTISED OR OFFERED BY A THIRD PARTY ON OR THROUGH THE OFFERINGS OR ANY LINKED WEB SITE.
NO ADVICE OR INFORMATION, WHETHER ORAL OR WRITTEN, OBTAINED BY YOU FROM HOPINTOP OR THROUGH THE MARKETING SERVICES WILL CREATE ANY WARRANTY NOT EXPRESSLY MADE IN THESE MARKETING SERVICES TERMS.
WITHOUT LIMITING THE GENERALITY OF THE FOREGOING, HOPINTOP MAKES NO GUARANTEES WITH RESPECT TO THE PERFORMANCE OF ANY CAMPAIGN OR ANY PRODUCT OR SERVICE

13. LIMITATIONS OF LIABILITY
NO CONSEQUENTIAL DAMAGES. TO THE MAXIMUM EXTENT PERMITTED BY APPLICABLE LAW, NEITHER PARTY SHALL BE LIABLE FOR ANY SPECIAL, INDIRECT, INCIDENTAL, PUNITIVE OR CONSEQUENTIAL DAMAGES (INCLUDING, WITHOUT LIMITATION, FOR BREACH OF CONTRACT OR WARRANTY, NEGLIGENCE OR STRICT LIABILITY), OR FOR INTERRUPTED COMMUNICATIONS, LOSS OF USE, LOST BUSINESS, LOST DATA OR LOST PROFITS (EVEN IF SUCH PARTY WAS ADVISED OF THE POSSIBILITY OF ANY OF THE FOREGOING), ARISING OUT OF OR IN CONNECTION WITH THIS AGREEMENT. THE FOREGOING EXCLUSION OF LIABILITY WILL NOT APPLY TO (I) EITHER PARTY'S INDEMNIFICATION OBLIGATIONS, INCLUDING ANY AMOUNTS PAYABLE IN CONNECTION THEREWITH; (II) TO YOUR CONFIDENTIALITY OBLIGATIONS; AND/OR (III) EITHER PARTY'S WILLFUL MISCONDUCT.
LIMITATION ON DAMAGES. TO THE MAXIMUM EXTENT PERMITTED BY APPLICABLE LAW, UNDER NO CIRCUMSTANCES SHALL HOPINTOP'S CUMULATIVE, AGGREGATE LIABILITY TO YOU OR ANY THIRD PARTY EXCEED THE AMOUNTS RECEIVED BY HOPINTOP FROM YOU DURING THE 12-MONTH PERIOD IMMEDIATELY PRIOR TO THE INCIDENT GIVING RISE TO SUCH LIABILITY. IN LIEU OF REFUND, HOPINTOP SHALL BE PERMITTED, IN ITS SOLE DISCRETION, TO PROVIDE "MAKE-GOOD" MARKETING SERVICES, PROVIDED SUCH "MAKE-GOOD" MARKETING SERVICES ARE PROVIDED WITHIN A REASONABLE PERIOD OF TIME AFTER THE LIABILITY HAS ACCRUED. Some jurisdictions do not allow the exclusion of certain warranties or the limitation or exclusion of liability for incidental or consequential damages. Accordingly, some of the above limitations and disclaimers may not apply to you. To the extent HopInTop may not, as a matter of applicable law, disclaim any implied warranty or limit its liabilities, the scope and duration of such warranty and the extent of HopInTop's liability will be the minimum permitted under such law.
Acknowledgement. Each party acknowledges that the other party has entered into the Media Plan Form in reliance upon the limitations of liability set forth herein and that the same is an essential basis of the bargain between the parties.
14. Third Party Beneficiaries
You understand and acknowledge that the Publishers are intended third-party beneficiaries of Sections 7, 8, 9 and 13.

15. Dispute Resolution
Informal Dispute Resolution. Except for any controversy or claim relating to an Intellectual Property Right (as defined below in Section 15(c)), the parties agree that with respect to any matters, disputes, or claims between Client and HopInTop arising from or related to this Agreement or the parties' relationship, HopInTop and Client shall negotiate in good faith to informally resolve the problem or dispute. If the problem or dispute is not resolved satisfactorily within 60 days after HopInTop or Client receives notice in accordance with Section 16(d) (if HopInTop), or to the address identified on the Media Plan Form (if Client), either party can submit the dispute to binding arbitration in accordance with this arbitration provision.
Arbitration. Except for any controversy or claim (1) relating to the ownership by either party of any Intellectual Property Rights (as defined below in Section 15(c)), or (2) properly filed and pursued in small claims court on an individual basis, any claim, dispute or controversy between the parties arising from or relating to this Agreement or the relationships which result from this Agreement that remain unresolved after the parties attempt to informally resolve such claim, dispute or controversy shall be resolved by binding arbitration brought on an individual basis as a "Common Claim" before the National Arbitration Forum (NAF) pursuant to the Code of Procedure then in effect (or such other arbitration provider as is mutually-agreeable to the parties) in a manner consistent with the terms in this Agreement. Parties shall submit all available documents that support their claims, counterclaims or defenses at the time of submission of the initial claim or response thereto. Formal discovery will only be permitted upon a showing of good cause and subject to the arbitrator's approval. The arbitration shall take place in New Castle County, Delaware. The Client and HopInTop shall each pay their own arbitration and hearing fees, costs, and expenses, including but not limited to fees, costs and expenses for attorneys, experts, discovery, and witnesses (as applicable). The arbitration shall be conducted by a single arbitrator. The arbitration may be held by telephone or by written submissions if Client and HopInTop so elect. The arbitrator shall issue a written award. Any award of the arbitrator may be entered as a judgment in any court having jurisdiction. Information may be obtained at www.adrforum.com and claims may be filed electronically at file@adrforum.com. After an arbitration is commenced, if the Claimant makes a written offer of settlement that is rejected by the other party ("Respondent"), and Claimant is the prevailing party in arbitration and recovers an amount equal to or greater than Claimant's offer of settlement, Claimant shall recover his, her or its reasonable attorneys' fees and expenses incurred in investigating, preparing for, and pursuing a claim in arbitration up to $25,000. After an arbitration is commenced, if the Respondent makes a written offer of settlement that is rejected by the Claimant, and Claimant either does not prevail in arbitration or does not recover more in the arbitration than Respondent's offer of settlement (exclusive of attorneys' fees or costs awarded to Claimant by the arbitrator), then Respondent shall recover his, her or its reasonable attorneys' fees and expenses incurred in investigating, preparing for, and defending the claim in arbitration up to $25,000. This agreement to arbitrate shall be governed by and interpreted under the Federal Arbitration Act, 9 U.S.C. Sections 1-16.
Exceptions.  This agreement to arbitrate does not apply to any of the following: (1) any claim, action or proceeding arising out of or relating to a patent, copyright, trademark, or trade secret right of Client, HopInTop or any affected third party (collectively, "Intellectual Property Rights"); or (2) claims filed on an individual basis in small claims court properly within that court's jurisdiction and proceeding on an individual (non-class) basis.  The parties expressly agree that arbitration shall proceed solely on an individual basis without the right for any claims to be arbitrated on a class-action basis or on bases involving claims brought in a purported representative capacity on behalf of others.  The arbitrator's authority to resolve and make written awards is limited to claims between Client and HopInTop.  Claims may not be joined or consolidated unless agreed to in writing by all parties.  No arbitration award or decision will have any preclusive effect as to issues or claims in any dispute with anyone who is not a named party to the arbitration.  Notwithstanding any other provision in this Agreement, if any portion of this "Exceptions" provision is deemed invalid or unenforceable, then the entire Dispute Resolution Provision (other than this sentence) shall not apply.  If a party improperly brings a claim, action or proceeding in a court of law that is properly arbitrable in accordance with Section 15(b), or brings a claim, action or proceeding in arbitration that is not properly arbitrable based on the exceptions identified in this Section 15(c), the other party may seek relief in a court located in the jurisdiction in which the underlying action was commenced and, if prevailing, shall be entitled to his, her or its reasonable attorneys' fees and costs.
Amendment.  HopInTop reserves the right to amend this arbitration provision at any time and will notify Client of such amendments.  Client's continued use of the services after receiving notice of any changes to this Section 15 is affirmation of Client's consent to such changes.
Opt-Out.  Advertiser shall have the right to opt-out of this arbitration provision by sending an email to info@hopintop.com with opt-out in subject line or by U.S. Mail, postage prepaid, to HopInTop INC., 4023 Kennett Pike #53360 Wilmington, DE 19807 Attention:  Office of the Chief Legal Officer HopInTop within 30 days of signing the first Media Plan Form with HopInTop or receipt of any notification of changes to this agreement to arbitrate.  Any opt-out received after 30 days shall be ineffective and this arbitration provision shall remain in full force and effect.
Voluntary and Knowing Waiver.  BY ENTERING INTO THIS ARBITRATION AGREEMENT, CLIENT ACKNOWLEDGES AND AGREES THAT IT IS WAIVING THE RIGHT TO TRIAL BY JURY FOR ANY CLAIM SUBJECT TO ARBITRATION.  CLIENT FURTHER ACKNOWLEDGES AND AGREES THAT IT MAY ONLY BRING A CLAIM IN ITS INDIVIDUAL CAPACITY, AND NOT IN ANY REPRESENTATIVE CAPACITY.  OTHER RIGHTS THAT CLIENT WOULD HAVE IF IT WENT TO COURT, SUCH AS DISCOVERY OR THE RIGHT TO APPEAL, MAY BE MORE LIMITED OR MAY NOT EXIST
16. Miscellaneous
Governing Law. The Agreement will be governed and construed in accordance with the laws of the State of Delaware without giving effect to conflict of laws principles.
Timing of Claims. You agree that, regardless of any statute or law to the contrary, the dispute resolution process identified in Section 15 applicable to any claim, dispute or controversy arising out of or related to the Agreement must be commenced within one year after such claim or cause of action arose or be forever barred; provided that this section shall not in any way limit the time in which claims for infringement or misappropriation of Intellectual Property Rights may be brought.
Entire Agreement. The Agreement (which includes the Media Plan Form,  all applicable Product Terms and any Invoice payment authorization forms) sets forth the entire agreement of the parties and supersedes any and all prior oral or written agreements or understandings between the parties as to the subject matter hereof. It may be changed only by a writing signed by both parties. With respect to changes to Media Plan Forms then in effect, such writing may include email, provided that such changes are limited to a change in the term of the Media Plan Form or the amounts being paid under the Media Plan Form.
Notices. Any written notices to HopInTop required under the Agreement shall be provided by registered mail with proof of delivery to HopInTop's then current corporate headquarters address (as shown on www.hopintop.com), Attn: Office of the Chief Legal Officer HopInTop and by email to info@hopintop.com with notice in the subject line. Notices shall be deemed delivered 72 hours after posted in the mail.
Severability. If any provision of this Agreement is held to be invalid or unenforceable for any reason, the remaining provisions will continue in full force without being impaired or invalidated in any way.
Assignment. You may not assign any Order Form or the Agreement without the prior written consent of HopInTop. The parties' rights and obligations will bind and inure to the benefit of their respective successors, heirs, executors and joint administrators and permitted assigns.
Independent Contractors. The parties to the Agreement are independent contractors, and no agency, partnership, joint venture or employee-employer relationship is intended or created by the Agreement.
Third-Party Services. Some of the Marketing Services may incorporate third-party products and services and HopInTop may do so without your consent, provided that HopInTop remains primarily liable for the performance of its obligations to you.
Referrals. You acknowledge that HopInTop may provide incentives to third parties to introduce potential clients to HopInTop or to direct HopInTop to potential clients.
 Force Majeure. Neither party shall have any liability for any failure or delay (other than with respect to payment obligations) resulting from any governmental action, fire, flood, insurrection, earthquake, power failure, riot, explosion, embargo, strikes whether legal or illegal, labor or inventory shortage, unavailability of currency, transportation interruption of any kind, work slowdown or any other condition affecting production or delivery in any manner beyond the reasonable control of such party.
International Sale of Goods; Exports. The United Nations Convention on Contracts for the International Sale of Goods and the Uniform Computer Information Transactions Act do not apply to this Agreement. HopInTop software is controlled by U.S. Export Regulations, and it may not be exported to or used by embargoed countries or individuals.
Updated on December 1, 2018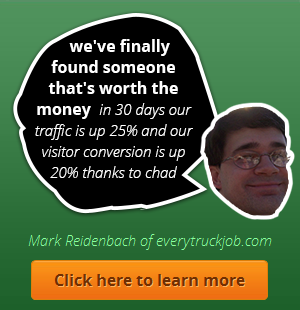 My Agency or Business Needs?
Subscribe
Even if you don't visit my site on a regular basis, you can get the latest posts delivered to you for free via RSS or Email or subscribe below: