White label PPC reseller is a person who has successfully equipped himself or herself with the experience needed to run PPC campaigns efficiently. These white label campaigns are run through many ad exchanges such as Google Adwords and Bing. PPC Reseller can be a person or organization that offers many PPC programs and PPC marketing services to clients under its own brand name. PPC services are offered to the vendor who can then sell them to their existing customers, who try to apply the PPC white label on their websites to get more traffic from the search engines. This setup is one of the best ways to get extra money to increase profits and are more favored by individuals who dare to market online, because of the many benefits it offers.
Benefits of the white label ppc reseller:
• The services provided to its customers can be expanded
There are many IM companies that offer a wide range of online marketing services to their customers. But some may not have enough or no experience to provide PPC services. Due to the increasing demand on pay per click services that tells you that there is an important service being offered. Thus, the PPC reselling enables an online marketing company to expand the range of services it offers to customers.
• Can grow its customer base
If the company is not in a position to provide PPC services, there is a great demand for this service from the customer, the company may lose many existing customers and miss a lot of opportunities to get new customers. By becoming a PPC reseller, companies without PPC experience can benefit from the experiences of PPC service providers. PPC services can provide along with other online marketing strategies and thus can grow their customer base.
• Increase profit without increasing resources
Another important advantage of PPC reselling is that the company can provide services without employing new people as they do not need to develop these services themselves. This will save the expenses of hiring new people and giving them salaries. Thus, the company can increase its profit without increasing resources.
• You can Handle technical work
PPC is a continuous process. For your client's website to be continuously listed on the front pages, the PPC team must monitor the site performance continuously. This requires higher level skills such as getting more links, creating content with targeted keywords at certain frequencies, consistently creating good content, etc. All of these activities can be an additional burden you can handle by a white PPC card provider easily and efficiently.
• Focus on other key aspects
Because the service provider takes care of all the details of technical marketing, you can focus more on customer service activities rather than on project maintenance. You can spend your time in quality, dealing with different aspects of your client's business such as tracking sales numbers, providing customer backups, reporting effective and regular progress on a regular basis, following up on various other services, billing, etc. All that can improve your customer experience work.
Every time you own a PPC Reseller plan that offers white label strategies, your company will get its brand identity while SEO works on all of your background work. All that is expected of an online business is to maintain relationships with existing customers. White label PPC reseller is likely to be pay-per-click campaign you're doing.
WHITE LABEL PPC FOR AGENCIES
WHITE LABEL PPC MANAGEMENT
WHITE LABEL PPC RESELLER
WHITE LABEL PPC SERVICES
WHITE LABEL PPC
BEST WHITE LABEL PPC MANAGEMENT
OUTSOURCE PPC
OUTSOURCE PPC MANAGEMENT
OUTSOURCE PPC SERVICES
PPC WHITE LABEL RESELLER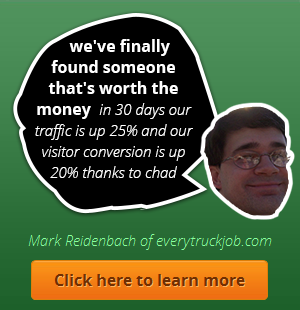 My Agency or Business Needs?
Subscribe
Even if you don't visit my site on a regular basis, you can get the latest posts delivered to you for free via RSS or Email or subscribe below: