Are you using real time "In Market" advertising at your dealership. Your ads can be delivered to customers searching for cars right now without them ever visiting your website. Our automotive digital marketing is tracking 5 billion urls, customers search history, customers content consumption. We are then able to serve your automotive ads to them immediately. It is the most powerful form of advertising available right now. It solves a problem immediately.
If you do not regularly review your automotive digital marketing strategies and market position, you might be spending huge amounts of cash without the measurable results. A good marketing strategy can pull a company to the top and provides strength to stand among its competitors. Traditionally it was through TV ads and newspaper that companies used to promote their products. But now the focus has shifted towards banners, SEO, and other digital selling tactics.
One of the most profitable and growing industry is the automotive industry. No wonder, why car dealerships are spending too much on automotive digital marketing. People of this generation have become addicted to the Internet, which is a source for all facilities that one can get at home effortlessly. With just one click, one can get anything at the doorstep, whether it is clothing, home accessories, mobile phones, food, and even cars.
An automotive dealership has to work really hard to maintain the ranking of the sites. If the site is not ranking well, then the company will not be able to create new leads. There are many other auto dealers who also use this tool to promote their products. So, the high ranking of the company's site is important.

Using SEO, PPC, and Social media to improve the automotive digital marketing makes it effortless for buyer to choose you. If the site of the company is among top five search results, then there are better chances of attracting more customers. People do not like going to page 20 and find buried sites there. That is why site matters a lot when it comes to marketing the product digitally. So, these are some main points that every automotive digital marketing company offers their clients and what you must consider before hiring SEO and other digital marketing tactics.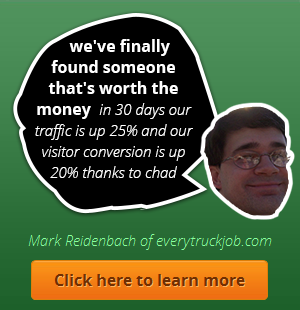 My Agency or Business Needs?
Subscribe
Even if you don't visit my site on a regular basis, you can get the latest posts delivered to you for free via RSS or Email or subscribe below: