Why You Should Start Outsourcing Your SEO Services: And How to Do It!
Mention outsourcing SEO and watch a whole lot of businesses lose their mind about how expensive it is. Although that might have been the case a couple of years back, the market for outsource SEO products and services have grown exponentially. For this reason alone, competition has become tighter, prices more affordable and the entire process more streamlined to attract new customers. That being said, here's some great new reasons you should hire an outsource SEO service to improve your brand –and tips on what works the best.
1. More time distributed to what matters – Popular to contrary belief, you cannot do it all without popping a blood vessel or two. Let your own team of SEO services handle the headache of traffic, conversions, keywords and all of that. Meanwhile, you get to focus on what really matters, such as growing your business influence and improving on its quality.
Pick a service that: Paints something more than just SEO. You don't want a service that just keyword stuffs your text or does textbook services. Your outsource provider should be an expert at improving the overall health of SEO such as Internet and social media presences as well as running a number of digital marketing campaigns.
2. Experts breed perfection – It's a whole lot of hassle to hire, vet and train SEO experts to work in house at your business. Why not get the help of experts who were born to do this? In this case, you also safe a significant amount of time explaining from A-Z what needs to be done. Trained SEO providers at HopInTop don't just play the guessing game –they know explicitly what needs to be done in order to boost up SEO ranking!
Pick a service that: Is reliable and renowned. HopInTop offers only the cream of the crop when it comes to outsource or white label SEO services. Avoid hard-sell or suspiciously cheap SEO packages that claim to be a miracle solution. You'd of course want affordability, but nothing that's going to waste your time and energy on false promises.
3. Make sure you get conversions – If you're running an ecommerce site for example, you'd want an outsource SEO service that is well known for their ability to craft up sales decks, pitches, buyer-friendly text, presentations, proposals and other options that can increase sales. Any half-good SEO provider can create general services and dress it up a little so they charge you more. It's important to have an expert eye in this case, and recognize the lazy from the truly masterful.
Pick a service that: Sits down and explains their strategy in detail. The last thing you need from an SEO provider is a vague strategy plan, or broad spectrum promises that sounds chewed up enough. HopInTop aims to distinguish themselves from the one-size-fits-all plan. Instead, they curate expected SEO results and data to the very detail of your business.
It's true that one who outsource SEO services might completely differ from the other in performance for various clients. Because of this, it's important as a client to always make your intentions and expectations clear at the very start of the first meeting; just to see if both sides are on the same page!


outsource seo services
seo outsourcing company
seo reseller plans
white label seo company
white label seo reseller
white label seo reseller program
white label seo services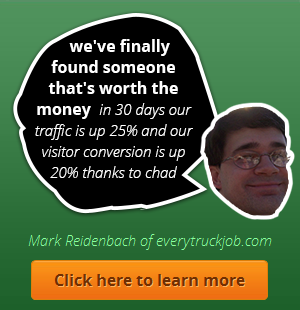 My Agency or Business Needs?
Subscribe
Even if you don't visit my site on a regular basis, you can get the latest posts delivered to you for free via RSS or Email or subscribe below: