You know the social networks, use, work and even entertain with them. But do you know the importance of social media management from the point of view of Digital Marketing, for the success of your company?
It's hard enough to ignore the success that some brands make in the network. The way they relate to netizens is so close that it would be easy to confuse them with a virtual friend.
They are entertaining companies that have light content, informative and according to the need of the public. In addition, they seek to respond to comments in a personalized and interactive way, always seeking to solve problems. They are great examples of social network management.
SOCIAL NETWORKING MANAGEMENT: INVEST IN YOUR COMPANY, INVEST IN NETWORK MANAGEMENT SOCIAL.
It is surprising to see that, even in the midst of the internet age, some business owners and managers are still reticent about digital marketing. Many invest their applications in a multitude of things and forget that to invest in own company is to guarantee greater and better results.
Of course, large companies are able to have employees seconded only to the areas required for the networks, which greatly facilitates the strategies. However, even if your company has no possibility of hiring specific to the area, you can not ignore the importance of social network management.
MAYBE THEN, IN YOUR CASE, IT WILL BE MORE PRACTICAL TO HIRE A SPECIALIZED AGENCY.
BUT, WHAT IS SOCIAL MEDIA MANAGEMENT?
The word that best defines the function of a social network is the relationship. Relating well to potential customers should be part of every company's routine. And, it's actually online media that you get the best window to do so. Good social media management will dialogue, inform, entertain and, of course, sell your product.
A network coordinator, or Social Media, will analyze, plan and organize the distribution of content and information in their media. It will develop ways to attract the public and make the brand, or name it represents, become in fact relevant in the market and not lose prominence in the competition.
In addition to producing content, it can also work on sponsored links and be remarketed, so you can convert your fans into customers.
The work of social media agencies is totally different from working with other media such as television, newspaper, magazine or radio. As in all areas, the internet offers advantages but also differentiated knowledge and action plans.
WHY HIRE AN AGENCY
Social media management and Digital Marketing itself requires a lot of time and dedication. Companies often have hectic routines and in the absence of someone specific to carry out the function, they end up not giving due attention to the subject.
You see, any relationship takes time and if the basis of Digital Marketing, via social media, is precisely the relationship, it is imperative that you devote your hours to it.
Therefore, specialized agencies can meet your needs of managing social networks without affecting the routine of your company.
By hiring a social media agency, the orientation of the concept of communication, the rules of how to structure your campaign on the internet, such as the return of consumers and your brand in the online media.
A social media management company devotes the full potential to assist those who need to strengthen the relationship with customers and achieve results. The management of social networks of the work seeks more engagement and contacts. In addition, it makes your page more beautiful, with quality support and planning of posts.
The role of White label social media services, therefore, is to establish this contact between the company and consumer and promote the rapprochement between both.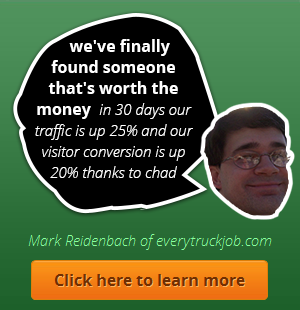 My Agency or Business Needs?
Subscribe
Even if you don't visit my site on a regular basis, you can get the latest posts delivered to you for free via RSS or Email or subscribe below: